V264: Savvy Style Advice - Lindsey, Real Bride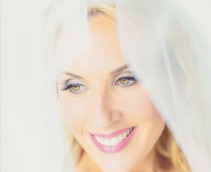 LINDSEY The most important part of planning our wedding was that it all came back to our love and how our personalities combine. There is so much craziness involved in wedding planning, and we both wanted to make sure that everything tied back to what and why we were really celebrating.
What It's Like to Be a Ceci New York Bride: It was amazing working with Ceci. Kayla and the team were extremely knowledgeable, and I felt confident giving them my vision and letting them take it from there. The final product was stunning and set the tone for our entire wedding weekend for all of our guests.
// <![CDATA[ addCeciStyleImage('v264-ssa-1', '/cecistyle/issues/v264/savvy-style-advice/ceci_new_york_bride_v264_ssa.jpg'); addCeciStyleImage('savvy-style-advice-title-img', '/cecistyle/titles/ttl_savvy_style_advice.png'); // ]]</p></div>
View issue v264: Rooftop Romance here!