V62: Ceci Inspirations - Prints Perfect
PRINTS PERFECT
A big dream of mine is to launch a textile collection one day, so this week I thought it would be fun to show you some of the exciting patterns we've designed on paper for various clients - and how we later brought them into their parties and homes. Who knows - maybe one of them will turn up in a housewares shop near you someday.
I'll start with three favorite examples: the first is an invitation we designed for Brooke and Alfie, who asked us to incorporate African kitenge fabric patterns (in a nod to the bride and groom's time spent in Africa); the second was for Jessica and Micah, a couple with a love of all things ikat; and the third was for Olivia and Michael, who were getting married in Thailand and requested a batik design that reflected the local culture. The cards we created ranged from a hippopotamus-themed print made up of bright oranges, pinks and greens to a purple, orchid-themed fantasy. The best part was that each couple was able to use their pattern throughout their event, like the way Brooke and Alfie featured their hippo-themed print on their table runners. If you'd like us to create a custom print for your invitations or anything else that you can imagine (pillows, ties, furniture), please contact us!
Of course, the beauty of choosing an exotic pattern is that you can bring the spirit of a favorite foreign destination to your event without having to plan for an expensive party abroad. So while Brooke and Alfie's event had a strong African theme, it was actually held in Pittsburgh. It's the concept of a staycation translated for your big day! For more inspiration, check out my sister's Bali-themed wedding in California here.
Speaking of exotic destinations, I wanted to let you know that I'm honored to be speaking at Engage!11 in the Cayman Islands. It's a biannual event where the best of the best from the wedding industry come to exchange the latest ideas. If you're on the planning end of things and need an infusion of inspiration, I hope to see you there!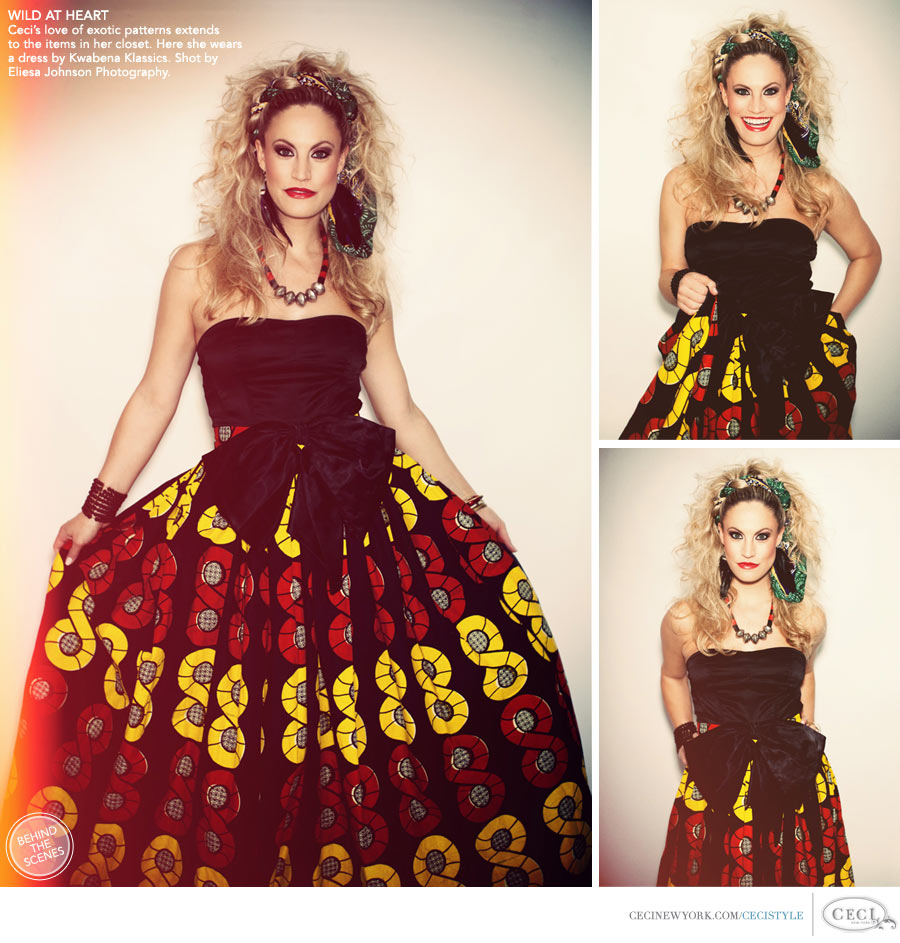 Photography by Eliesa Johnson Photography. View the Creative Team in Behind the Scenes.