V60: Ceci Inspirations - Romantic Beauty
ROMANTIC BEAUTY
There's a fall chill in the air - things are definitely getting cozy and romantic!
To get you in the mood, this week I'm thrilled to be featuring a project I worked on with event planner Jill La Fleur, whose romantic vision I simply adore. Jill chose Grand Palais, an opulent-yet-subtle invitation from my ready-to-order line, for a dreamy photo shoot at New York's Metropolitan Building (which, by the way, is great place for your big event). I love how she was inspired by the invite to create a magical, flower-filled world graced by models styled with a hint of old-fashioned charm. I wouldn't mind trying out the redheaded model's curly bob one day. Which element from the shoot has you spellbound?
Lush and inviting, Grand Palais is perfect for a grand affair or an intimate soiree (I even think it makes for beautiful wallpaper, the results of which are directly below!). Still, the beauty of this invitation - or any other Ceci New York ready-to-order piece - is that it can be changed to any color to fit your vibe. It's like getting a dress from your favorite designer in the exact shade you want. At Ceci New York, your wish is our command!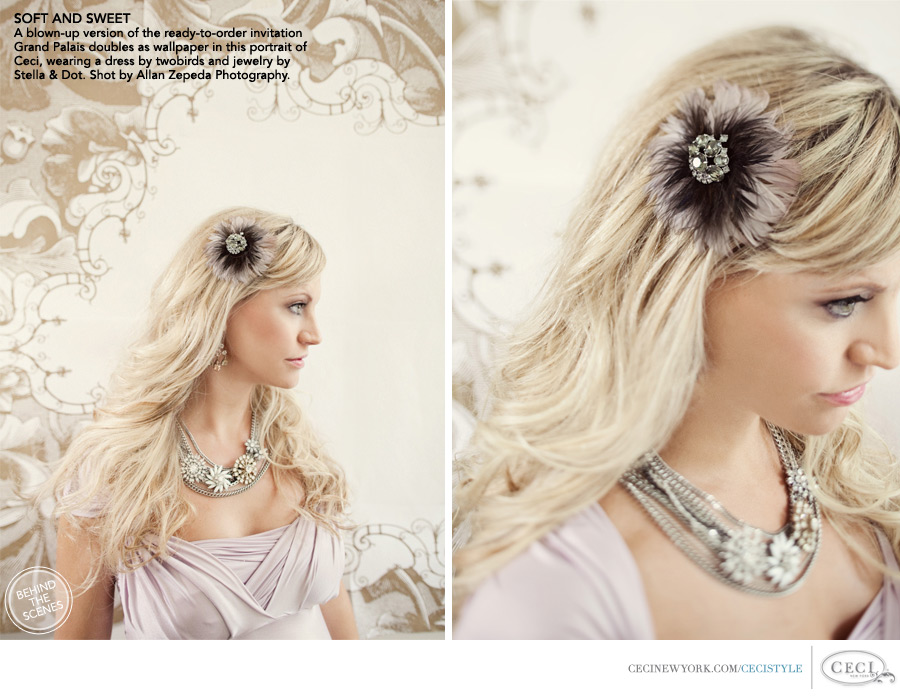 Photography by Allan Zepeda Photography. View the Creative Team in Behind the Scenes.