V58: Ceci Inspirations - Fashion Identity
FASHION IDENTITY
New York Fashion Week starts this Thursday, making it the perfect time to tell you about my collaboration with an amazing new fashion designer named Rauza Bayazit.
As she was preparing to launch her first collection, Rauza turned to Ceci ID, an up-and-coming division of Ceci New York, for help with her brand. Born in Kazakhstan but now based in New York, Rauza needed a logo with an Old-World-meets-New-World vibe that would be elegant enough to appear on tiny metal labels she planned to attach to her clothing. My team and I got to work and ultimately created an ornate, crest-like logo that we incorporated everywhere from Rauza's website to her glossy black shopping bags. If you were starting a company from scratch, what kind of logo would you want?
Fur is in for fall, and Rauza's collection, filled with fur-accented pieces and rich embellishment, perfectly dovetails with this trend. I wore one of her mini dresses during a fun fashion shoot (see below) and loved how it felt both intensely exotic yet fresh and modern. Check out her line for yourself and get swept away by Rauza's creative take on luxury. Because this issue is all about fall fashion, keep reading and you'll also find savvy tips from both Rauza and author of Fashion for Dummies, Jill Martin. Bloomingdale's Director of Fashion Accessories, Brooke Jaffe, is also here to help you fill in any gaps in your closet with seven great accessories for fall. Pick your favorite and get ready for the season!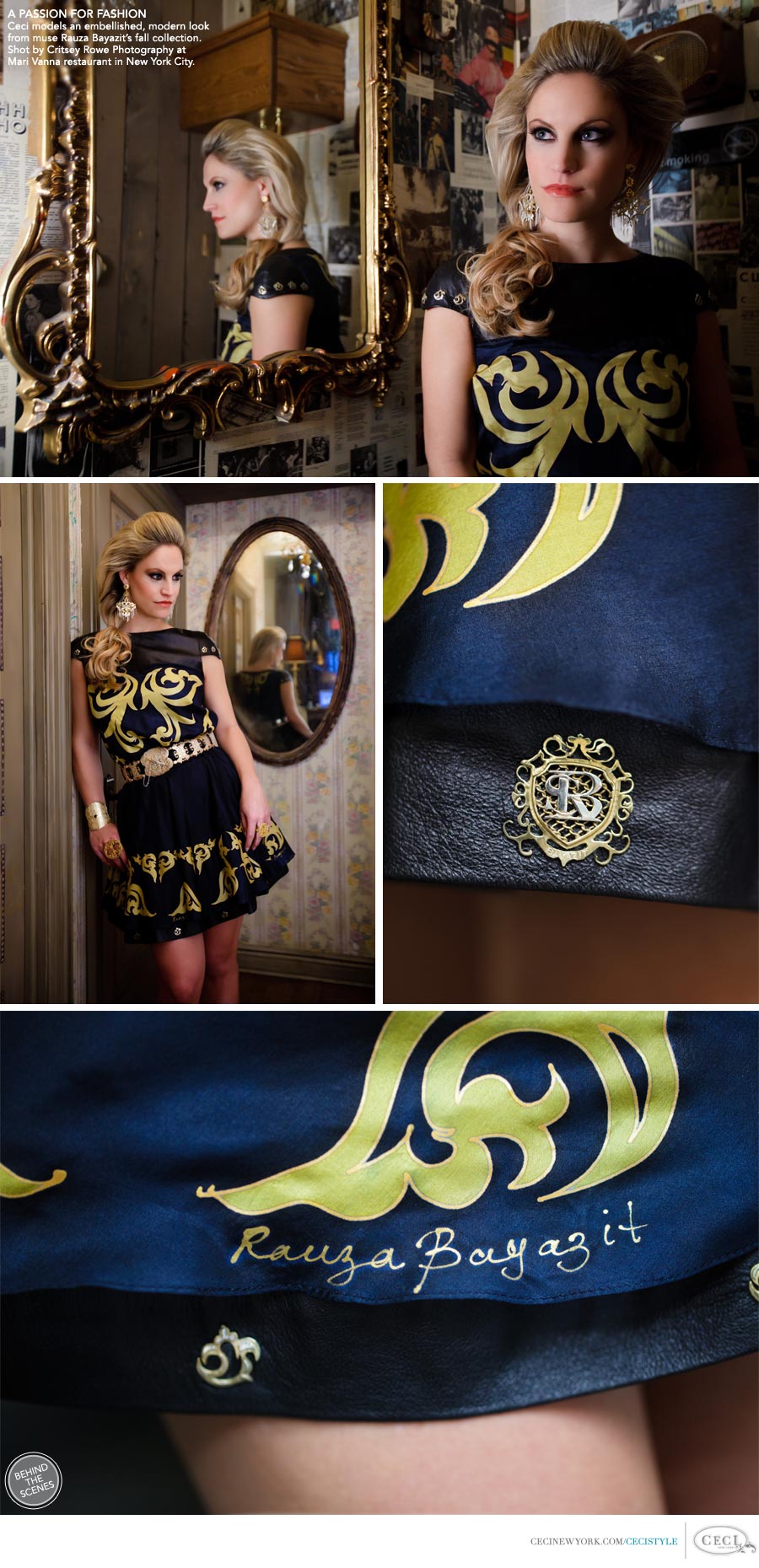 Photography by Critsey Rowe Photography. View the Creative Team in Behind the Scenes.