V55: Ceci Inspirations - Oh Baby!
OH BABY!
I can hardly believe it myself, but I'm just weeks away from giving birth to my first child. A son!
While I've been as busy as ever working on all kinds of exciting projects this past year, my little one's arrival has never been far from my mind. In fact, whenever I've had a free moment I've been sketching away on the designs for his baby room, which you can get a sneak peek of below. I also can't wait to share with you my baby announcements, but you'll have to wait a teensy bit more for those. In the meantime, if you, too, are expecting - or know someone who is - I encourage you to check out my complete collection of baby stationery, called Ceci Baby. From traditional to sweet to vintage, there's a style for every taste.
These last few months I've also been musing on what makes a stylish pregnant woman. Personally, I've been going for a look that's fresh and natural but still fashionable. I think more and more modern women who are expecting (like me) prefer to steer clear of maternity stores for as long as possible and pick styles from their favorite shops that work with their changing shapes. You'll get a sense of what I'm talking about in the photo of me below, shot in my hometown of San Diego - just check out my baby bump! You'll also find more whether-you're-preggers-or-not fashion ideas in this week's Get the Look, where I've mixed in a few baby gifts to add to the mood.
Of course, there comes a time - for me it was the six-month mark - when I had to give in and shop for maternity clothes. That's why I'm excited to share my friend Ariane Goldman's brand new line of clothing, called HATCH, which is so versatile it can be worn by women before, during and after their pregnancies. Scroll down to see the collection and you'll realize that Ariane has solved a major fashion problem! Plus, there's cool new-mom tips and products from Tara Mandy of Stroller Traffic and clever baby-shower ideas from Marley Majcher of The Party Goddess. Baby love, indeed!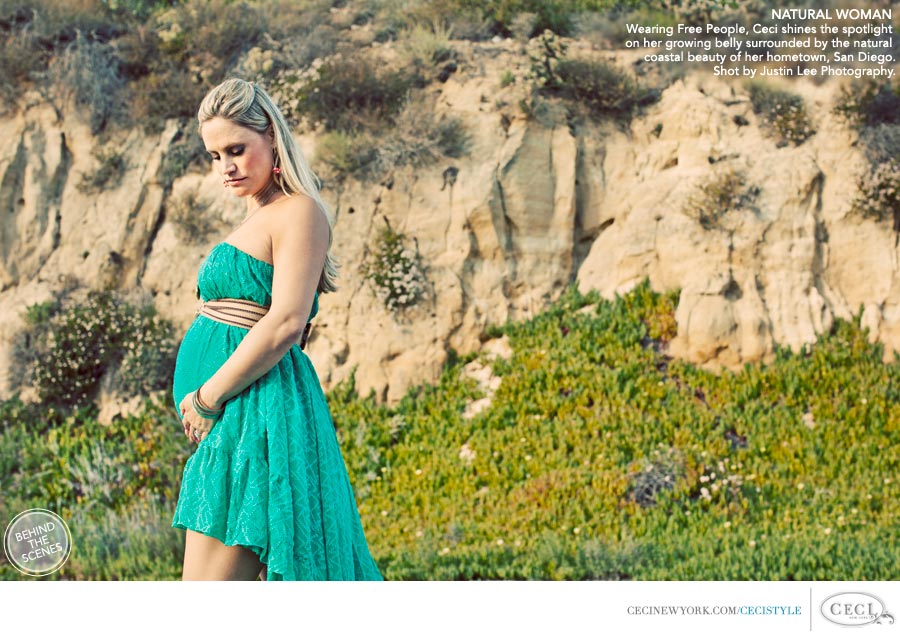 Photography by Justin Lee Photography. View the Creative Team in Behind the Scenes.