V53: Ceci Inspirations - French Connection
FRENCH CONNECTION
I need to keep pinching myself because, amazingly, this week is CeciStyle's one-year anniversary. From a spark of an idea I had bouncing around in my head, the magazine has turned into what I hope (and keep hearing) is an exciting and must-see resource for anyone needing style inspiration. Of course, none of this would have been worth doing without you, my loyal readers, so here's a big shout-out to you all!
If you haven't been here since the start, know that you can browse all 52 previous stories in our StyleFix Archive, which is always one click away in the tab above. Here you'll find all kinds of inspiration, starting with my own nuptials in Old San Juan, Puerto Rico, to popular stories such as our big Valentine's Day issue and a more recent tribute to all-white entertaining inspired by Diddy's White Party.
Needless to say, it wouldn't be CeciStyle without a fresh round of chic encouragement, so this week I'm featuring a creative photo shoot I did with event whiz Jill La Fleur, in which both of us did our part to fashion an ode to shabby-chic French style. Take a look at how Jill and I used a mostly black-and-white palette (with a pop of robin's egg blue) to lend the day a timeless vibe. I also didn't hesitate to throw in bits of French, like adding merci to the thank-you notes I designed for the project. You should try it yourself!
There's lots more in this issue, including truly expert wedding tips from Jill and how to capture your special event on film from cinematographer Joel Serrato, so be sure to read on. As always, enjoy!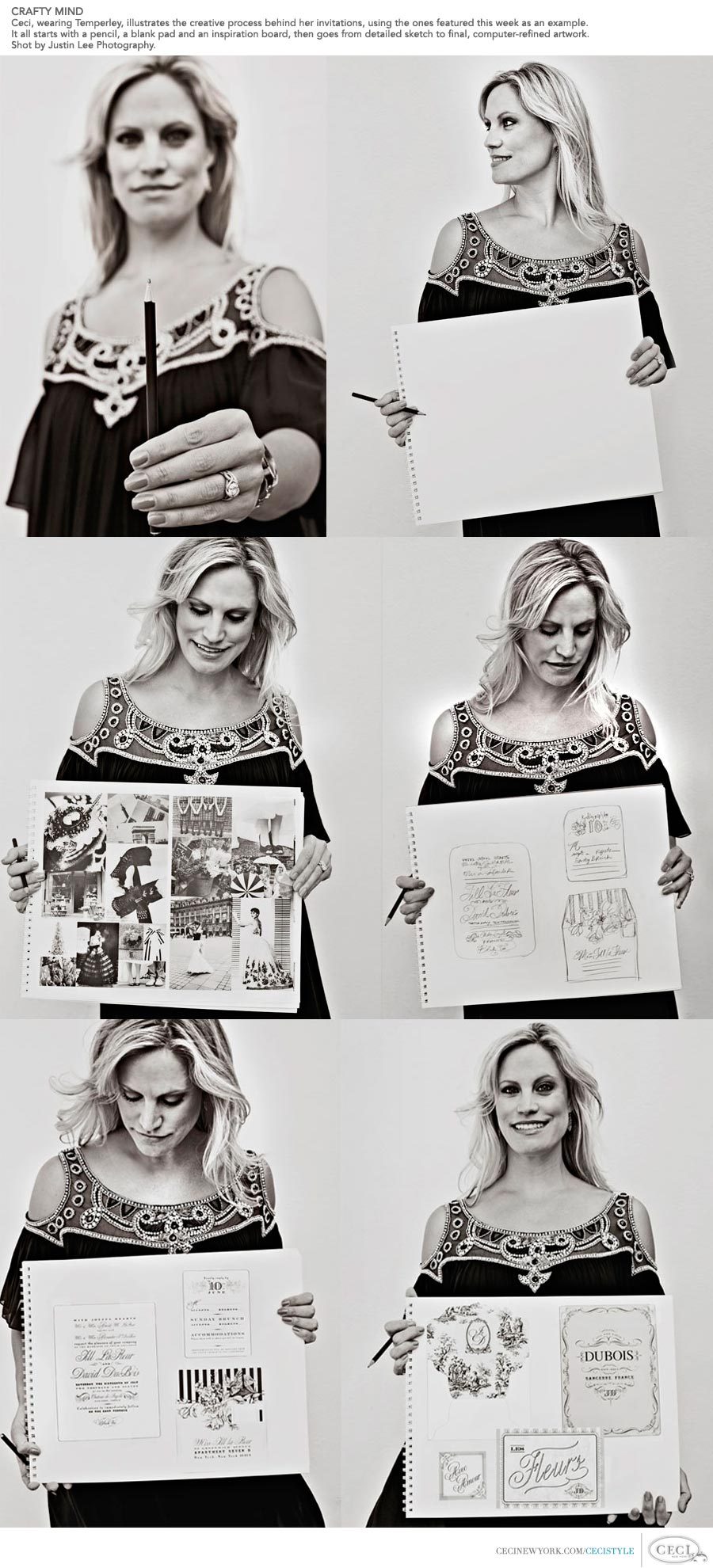 Photography by Justin Lee Photography. View the Creative Team in Behind the Scenes.