V51: Ceci Inspirations - Indian Dreams
INDIAN DREAMS
For me, there's nothing more thrilling than being asked to create an invitation that reflects the unique culture of the hosts. So if you're dreaming of shining the spotlight on your family's traditions, you're going to love this week's muse.
The beautiful Reshma Shetty, a star on the hit show Royal Pains (the third season just started – watch it on Wednesday nights on USA Network!), is of Indian descent. Naturally, she wanted her wedding – and the invitations – to mirror her rich background. As you can see below, I did my best to rise to the challenge, creating a custom painting for the invite that included details such as gorgeous pink lotus flowers, henna-inspired embellishment, and the word "Om" in the center. It's literally a work of art! Celebrating your culture really does make for a singular invitation, which is why I encourage all of you to go for it – it doesn't matter if you come from the American South or South America!
I am a huge fan of Reshma, so I was deeply honored when she agreed to a creative photo shoot influenced by her Indian heritage, which we shot at Jean-Georges Vongerichten's fantastic Southeast Asian restaurant, Spice Market. I hope you'll be inspired by the results, below. If you want to join in on the fun, get busy shopping this week's Indian-themed Get the Look. Finally, there's a new section called Fabulous Finds I don't want you to miss. In it I will periodically invite celebs and other fabulous people I've been lucky to meet along the way to share the top ten things they're loving this very minute. It's like an insider's shopping guide expressly for you! This week it's Reshma's turn and I think you'll agree she's got spectacular taste. Have fun!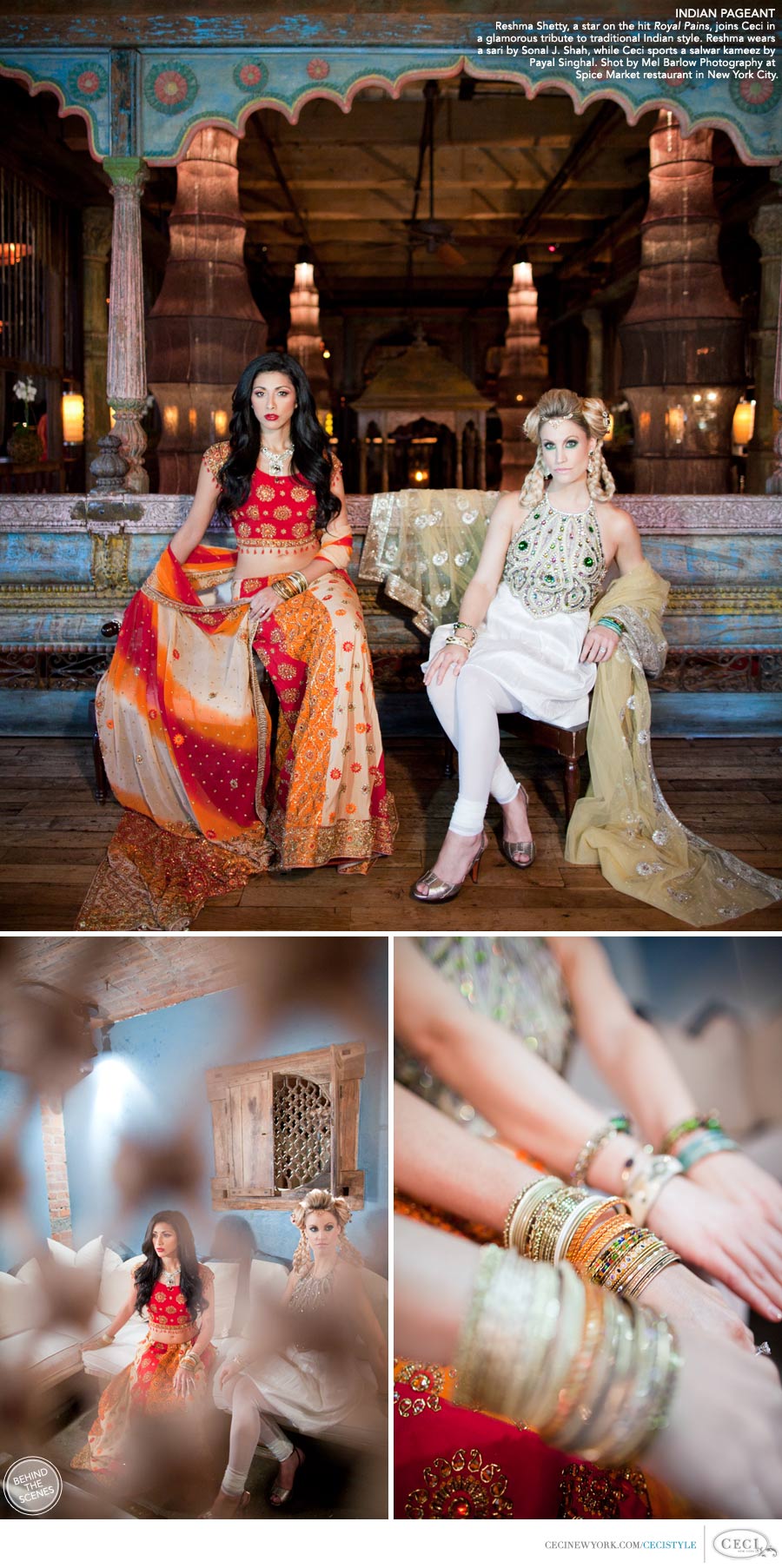 Photography by Mel Barlow Photography. View the Creative Team in Behind the Scenes.