V49: Ceci Inspirations - Beach Classic
BEACH CLASSIC
The beach inspires each of us in different ways. Some of us go there for activity-filled fun in the sun, others to relax with friends. Personally, I like to head to the water to find peace; I consider the beach a perfect sanctuary from the hustle and bustle of city life.
If you, too, are endlessly drawn to the seaside and are dreaming of incorporating it into your chic party plans, check out how my muse Deanna recently did just that. Her wedding, held by the water on Florida's east coast, was a traditional affair. Still, both the event pros at The Zanadu Group and I subtly played up the location, balancing buttoned-up style with beachside glamour. The invitations I designed for Deanna featured golden palms, while The Zanadu Group's decor included centerpieces with starfish and emphasized a white palette to keep things fresh. For more great suggestions from this truly talented team, read on for their Expert Style Tips.
Speaking of suggestions: no matter what theme you choose for your invitations – subtle or not – the key to keeping things classic is gorgeous calligraphy. And if you're planning on incorporating this expressive handwriting in your invitations, you'll need to be meticulous, so this week my tips are all about how to prepare your guest list carefully. (Or, to get the look for less, see my extensive collection of ready-to-order calligraphy invitations.) Also in this issue: an update on how the winner of The Art of Giving Thanks contest, Joanne Winograd, is inspiring me on a new collection of stationery. Feeling left out? Stay tuned for more fun contests like this one just around the corner!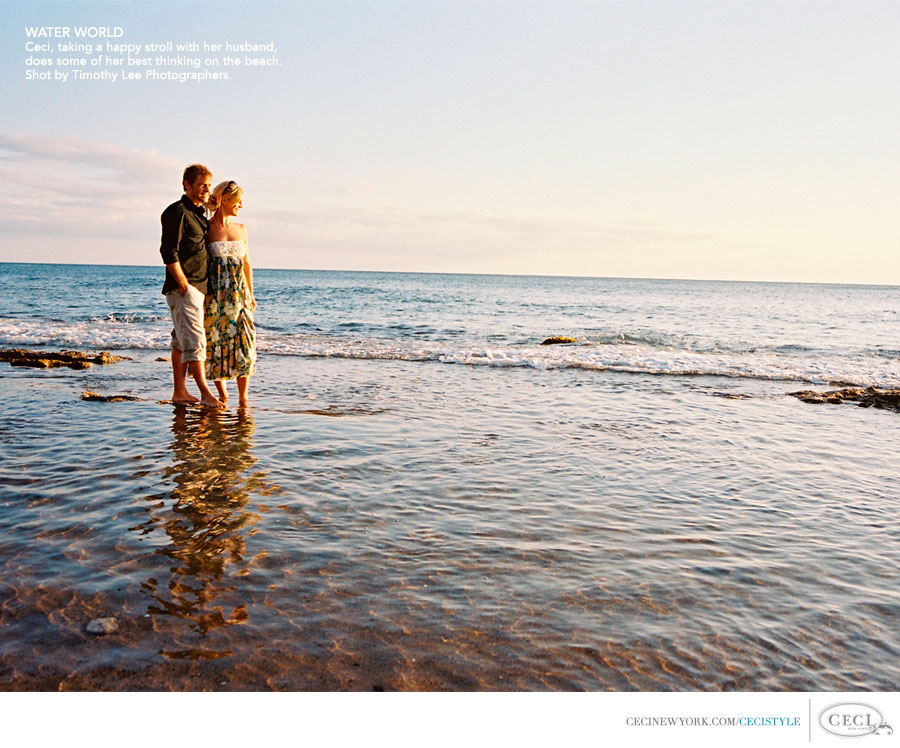 Photography by Timothy Lee Photographers.