V48: Ceci Inspirations - American Beauty
AMERICAN BEAUTY
For me, the Fourth of July is all about spending time outdoors with friends and family. Of course, there should also be plenty of fresh, summery food and fireworks to cap off the day!
If you're planning to play host this year, I've got lots of inspiration to get you started. First, check out the creative photo shoot I worked on recently with event pro Jill La Fleur (I was in charge of the paper designs, naturally). I think the event we conjured up embodies the all-American backyard spirit, bursting with inviting details like homemade pies and drinks served in Mason jars. You'll find even more creative pointers from Jill in this week's Expert Style Tips, in which she gives her top ideas for outdoor entertaining.
It goes without saying, you don't have to live in the country to have fun outside. Here's an example: I recently invited the staff at Ceci New York to join me for a potluck picnic on a friend's Manhattan rooftop. Of course we couldn't resist creating decorative paper signs to label everything on the table, and I'll fill you in on how you can do the same in this week's Ceci Creative Tips. I also asked everyone to share their delicious recipes, so there are plenty of food ideas in the jam-packed Recipes for Style (11 in all!), like the homemade Special K bars that are an Independence Day tradition in my family. Now get outside and have a grand old time.

 Happy Fourth of July everyone!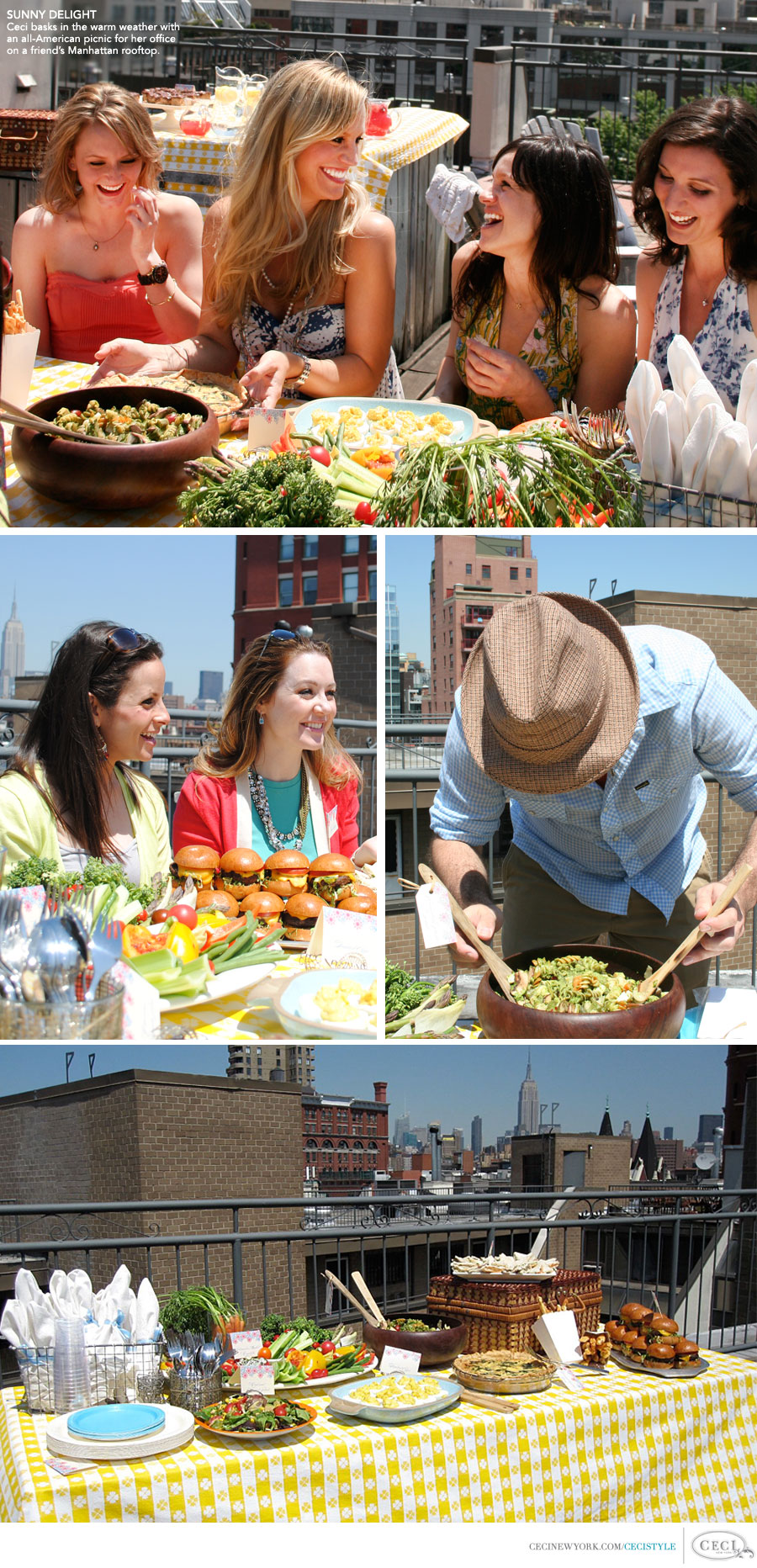 View the Behind the Scenes.