V44: Ceci Inspirations - A Starry, Tiffany-Blue Night
A STARRY, TIFFANY-BLUE NIGHT
Some of my clients – I prefer to call them my muses – are obsessed with Tiffany blue, others with twinkling stars. But it wasn't until I met Lisa Lampanelli that I saw the two elements merge into one passion.
Lisa, a comedian who's often referred to as the "queen of mean," is actually very sweet. Because she had desires that were specific yet simple, it was easy for my team and I to design her one-of-a-kind invitations. We included all kinds of stars, and embellished the background with artistic swirls. Then we highlighted key areas with the famous jeweler's luxurious blue. To me, the end result was magical.
Charmed by Lisa's Tiffany-influenced dreams, I decided to have some fun and recreate a few of Audrey Hepburn's most memorable scenes from "Breakfast at Tiffany's" - so many years after its original release, it's amazing that the movie continues to inspire us all so much! This week's Get the Look expands on Lisa's fascination with stars and that very specific blue so there's lots of ideas to help you try the mix in your own life. Then, read on for expert tips from photographer Ira Lippke and stylist-on-a-budget Andy Paige of Cents of Style. Now follow Lisa's lead and make what you love stand out in your life!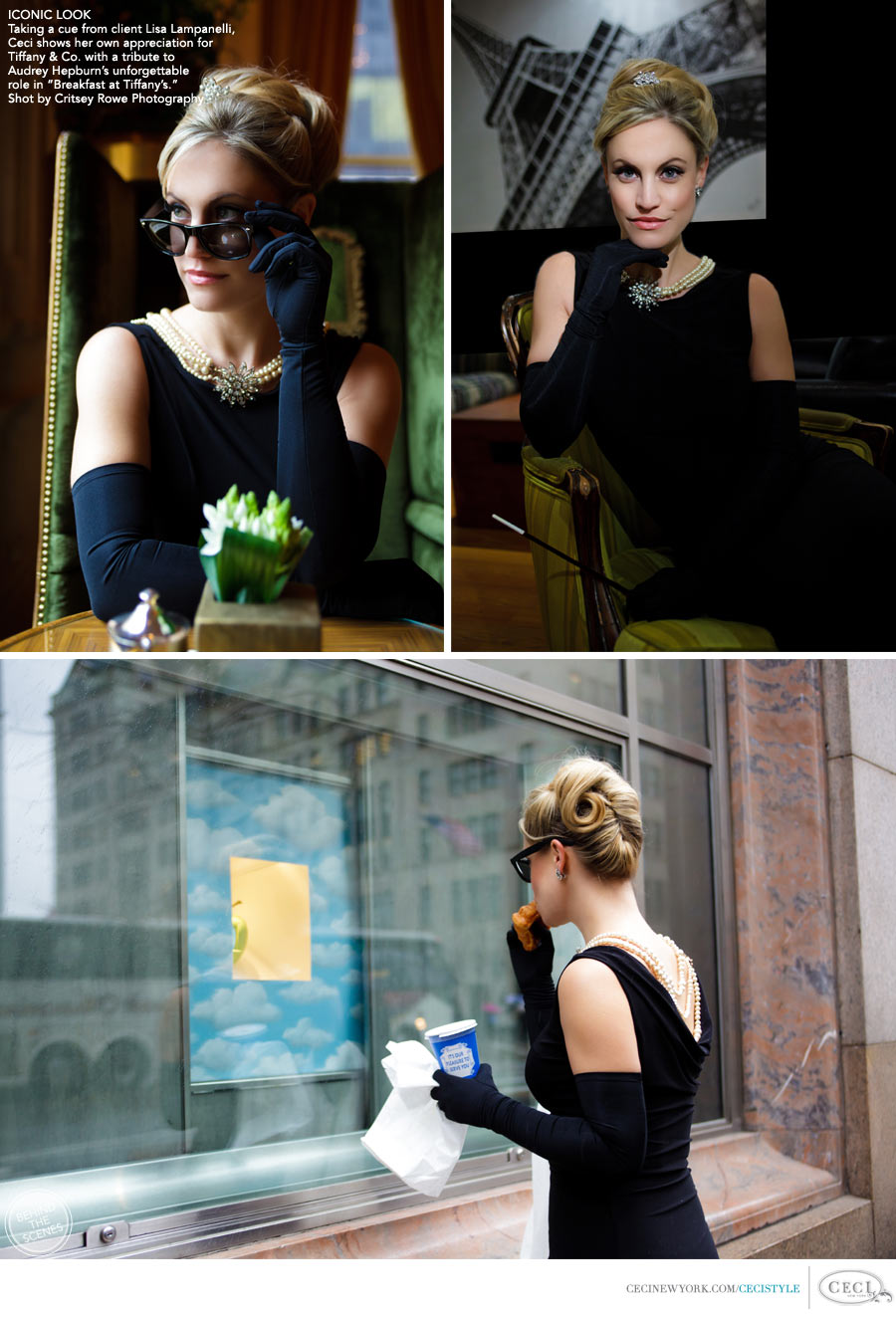 Photography by Critsey Rowe Photography. View the Creative Team in Behind the Scenes.
View the Behind the Scenes now!