V42: Ceci Inspirations - Perfecting Your Image
PERFECTING YOUR IMAGE
Most of you come to Ceci New York for creative invitations, but there's a lesser-known branch of the company that's growing in exciting ways. It's called Ceci ID, and it's where more and more luxury and emerging brands are turning to for help with their look, including logos, websites, and business stationery. I have always believed that your image on paper is just as important as what you wear, and Ceci ID is all about realizing that concept.
One of the most in-depth ID projects I've worked on so far has been for Wintour, a luxury watch company whose signature timepieces feature loose diamonds that seem to float inside the watch. The client wanted me to build a complete visual statement for the company, which not only meant creating the logo (a diamond shape composed of four Ws), but the website as well. I even designed the dials on all the watches! For the launch parties in Hong Kong and Las Vegas, I also made their dark-blue-and-metallic invitations, echoing the company's tagline, "A World of Playful Luxury," both in look and feel.
Because this week's theme is all about refining your image, Get the Look offers a host of ways that you can quickly and easily add gloss to your life. Also this week: a step-by-step look at what it took to create Wintour's branding. Remember, details matter. And don't let your busy schedule, or any of life's hiccups, keep you from making polished perfection a reality!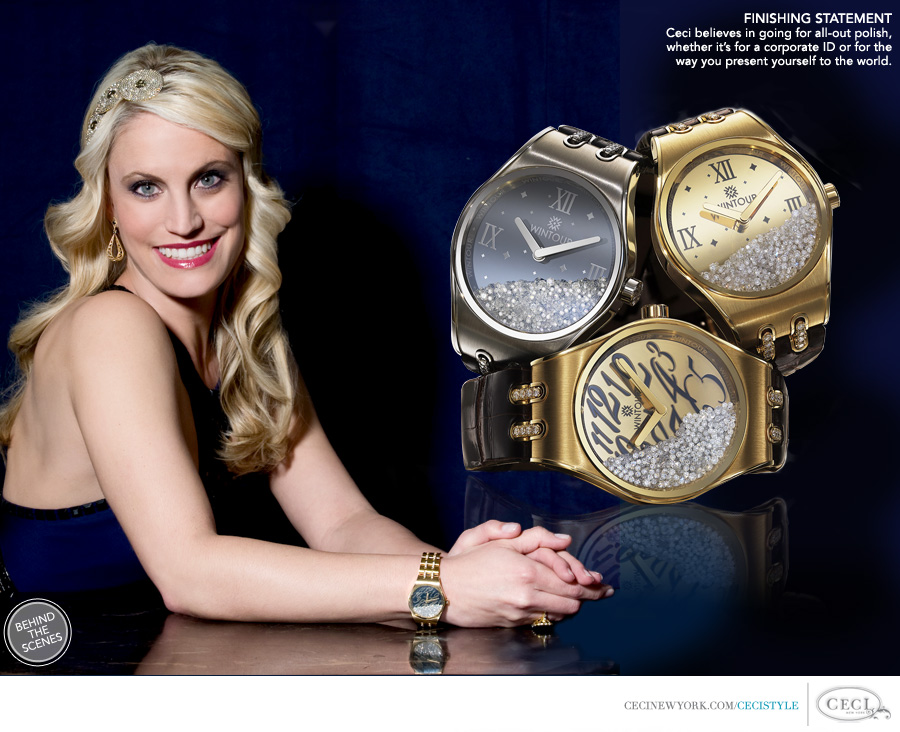 Photography by Amanda Bruns Photography. View the Creative Team in Behind the Scenes.
View the Behind the Scenes now!