V38: Ceci Inspirations - Spring Has Sprung!
SPRING HAS SPRUNG!
Now that the spring holidays are here, it's all about pastels and delicate blooms. As you'll see why below, this instantly had me thinking of the invitations I designed for Ashleigh Boynton.
Ashleigh and her fiancée Shaun were getting married at the King Family Vineyards, with the rolling mountains of Virginia serving as a backdrop. Because the bride wanted the outdoors to feature prominently on her big day, my team and I decided to focus on the prettiest, most feminine aspects of nature. Working with a soft, lavender-and-white palette, we made sure to include blossoms and branches on practically every surface we could think of, from the envelopes to the thank you cards that were to come. The final, statement-making touch was a laser-cut bellyband of flowers that wrapped around the main card. So romantic yet unexpected!
Whether you're celebrating Easter, Passover, or just enjoying the fine weather that finally rears its head this time of year, this week's Get the Look will have you thinking sweet, lilac-colored thoughts. Then be sure to check out the photos of Ashleigh's delightful wedding – and pick up a few style and entertaining tips while you're at it (I love how they served pink drinks at the reception in lidded mason jars!). Last but not least, read on for another great crop of pro's tips, from how to choose a bespoke hat by Melissa Bolin of Kitty Andrews Millinery to super-fun Easter candy suggestions from sweets queen Dylan Lauren. With all this talk of nature, you'll be ready to unplug and get outside. And I'll be right behind you!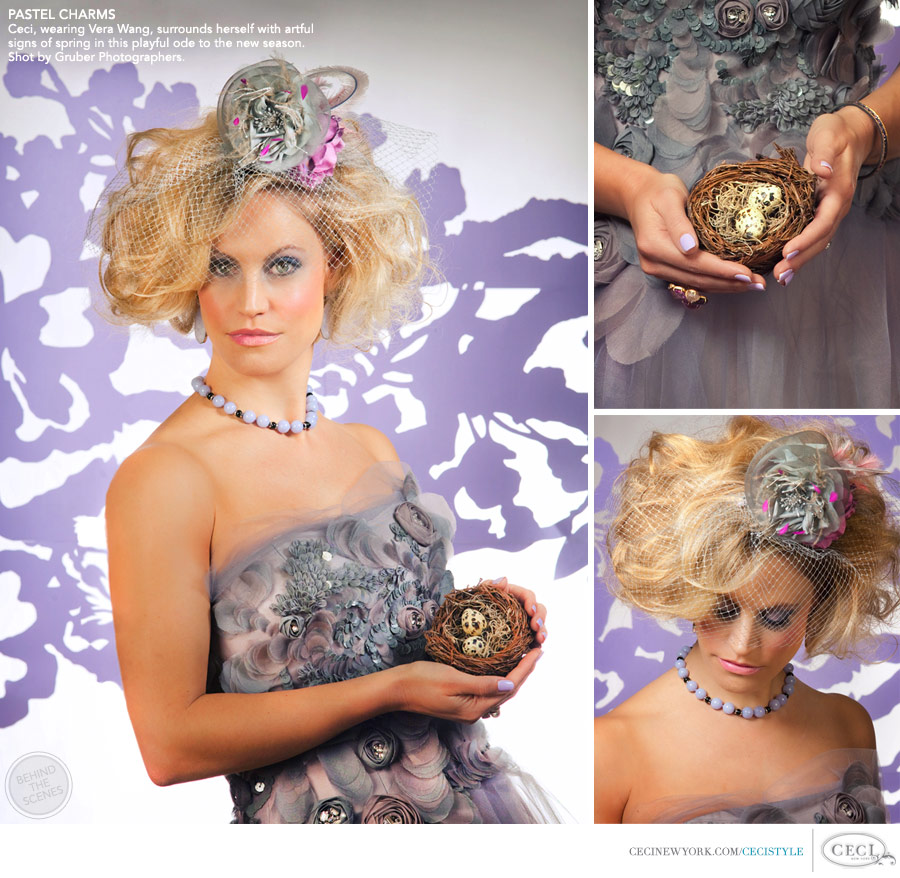 Photography by Gruber Photographers
View the Behind the Scenes now!