V34: Ceci Inspirations - A Black and White Celebration
A BLACK AND WHITE CELEBRATION
Spring is finally here! To celebrate, this week I'm highlighting a beautiful wedding that was held in sunny California. The bride, Casey Irsay, was getting married to her race car-driver fiancé, Anthony Foyt IV, in one of the Golden State's loveliest regions: Napa Valley.
When Casey first approached me, she had a definite look in mind. She told me she was planning a graphic, black-and-white wedding; she also mentioned her passion for damask patterns. With such simple but bold directives, it was easy for me to create invitations that would live up to her expectations. Because the palette was so stark, I added depth using other elements, including baroque paper shapes, rich patterns, and a customized crest. The only wash of color, a wine red, appeared on her reply envelopes –and matched her bridesmaids' shoes! Needless to say, the whole affair was a smashing success. See for yourself in the photos below!
If you, like Casey, have a penchant for all things black-and-white, this week's Get the Look has a fun mix of ideas to get you going. Also in this issue: lots of clever, detail-filled tips from Casey's wedding planner, Sarah Ghazzagh of A Dream Wedding and Napa Valley photographer Briana Marie. Plus, there's great advice on incorporating spring color from Lewis Miller of LMD Floral. Be bold: now's your chance to go graphic!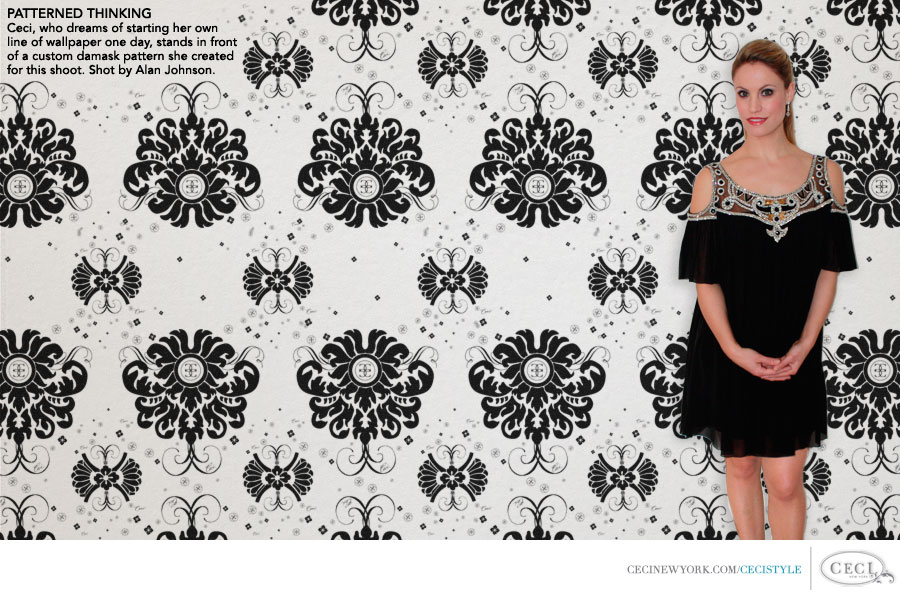 Photography by Alan Johnson