V31: Ceci Inspirations - Hawaii Calling
HAWAII CALLING
I grew up a surfer girl in sunny San Diego, surrounded by ocean views and the smell of salt in the air. Which goes a long way towards explaining why I felt an instant connection when Kellie and Peter approached me to design the invitations for their Hawaii-themed wedding, held on the oceanfront Lanikuhonua Estate on Oahu.
Kellie told me they wanted the invites to feel modern, but with hints of vintage beach style—like something out of a '60s surf movie. How fun, I thought! On the save-the-dates I used retro-style typography inspired by Hatch Show Print posters, making sure to mix in silhouettes of hula girls and surfers. To soften things up a bit on the actual invitation, I brought in an elegant script surrounded by oversize, hand-drawn hibiscus flowers. A series of seemingly different elements added up to one unique, eye-catching package.
Since spring is still a few weeks off, I thought I'd keep us all warm with this Hawaiian Islands-themed issue. Shop for beachy accessories - you'll need them sooner than you think - in Get the Look, then scroll down for images from Kellie and Peter's gorgeous wedding. Finally, don't miss an assortment of priceless entertaining tips from the pros, including Jose Villa Wedding Photography and Robyn I'aea of Pacific Weddings Magazine. I can almost hear the ukelele playing, can't you?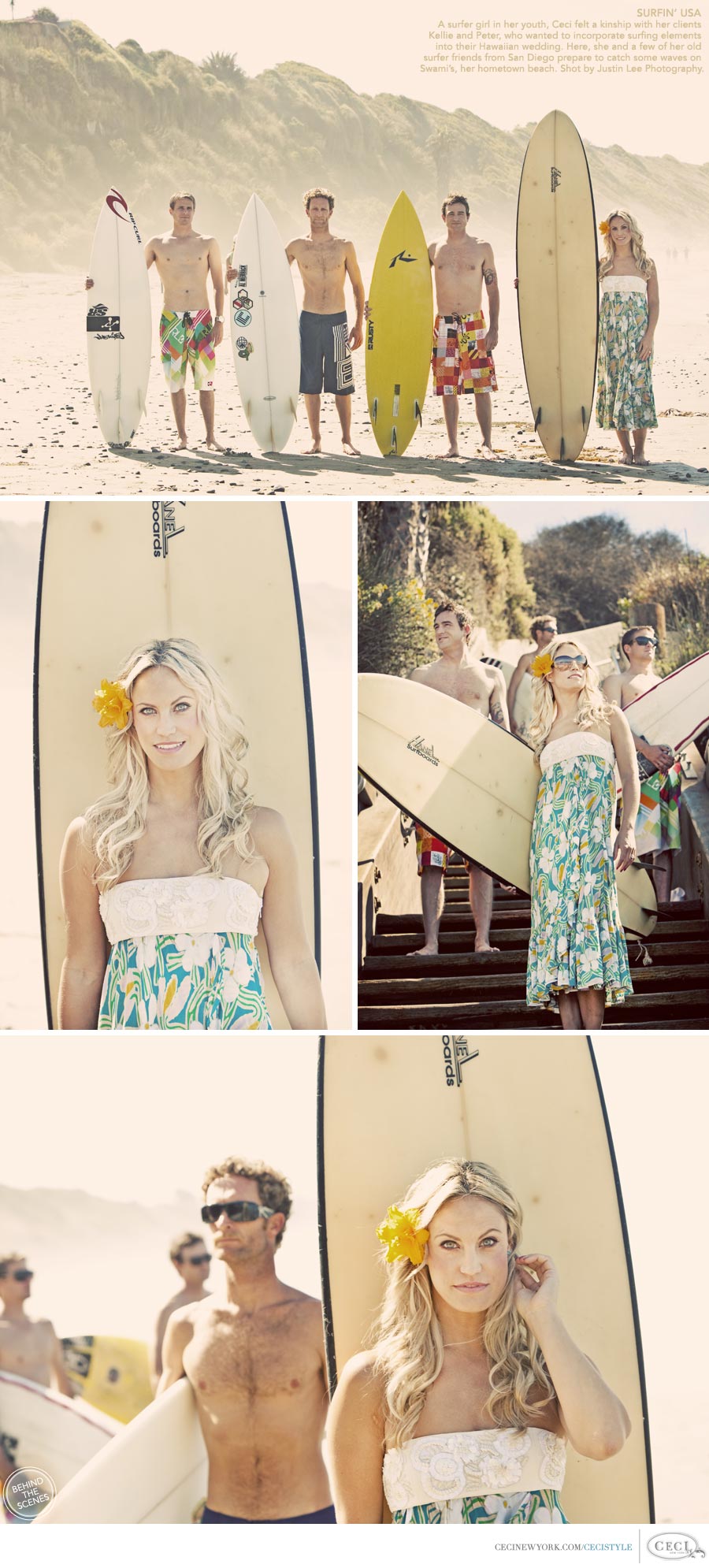 Photography by Justin Lee Photography
View the Behind the Scenes now!