V28: Ceci Inspirations - Be My Valentine
BE MY VALENTINE
Since February is my birthday month and Valentine's Day is all about sweets, I'm in the mood for a playful, treat-filled celebration. Care to join me at my Alice-in-Wonderland-themed tea party? Prepare yourself: lots of sweet romance - with a creative twist - coming your way!
First, I wanted to share with you the invitations I designed for a special Valentine's Day brunch. My clients, Christina and Anthony, requested something with old-fashioned charm, so my team and I created a vintage valentine-themed invitation, complete with playful cupids and a lacy, laser-cut border. To complete the effect, the reply card was disguised as a small, die-cut valentine - too cute for words!
If you still haven't sent out valentines to your loved ones, don't wait much longer! My own Valentine's Day collection, available on zazzle.com, offers a number of vintagey, romantic cards (and matching stamps) that can serve as love letters or party invitations. How you use them is totally up to you.
And now for some fun: To inspire you to get creative with your next party - whether it's for Valentine's Day, your birthday, or just because you feel like it - I took some whimsical snapshots at Alice's Tea Cup. It's a happy spot to have an afternoon tea and, most important, plenty of sweet treats! Still scrambling for a Valentine's Day present? Then check out my oh-so-pink gift roundup. And if you're itching to bake something special at home, be sure to read the tips and recipes from Confetti Cakes founder Elisa Strauss. I've also compiled a list of wonderful ways to enjoy the holiday, from a romantic New York walk to a creative dinner you can make at home. Is that enough romance for you? Thought so!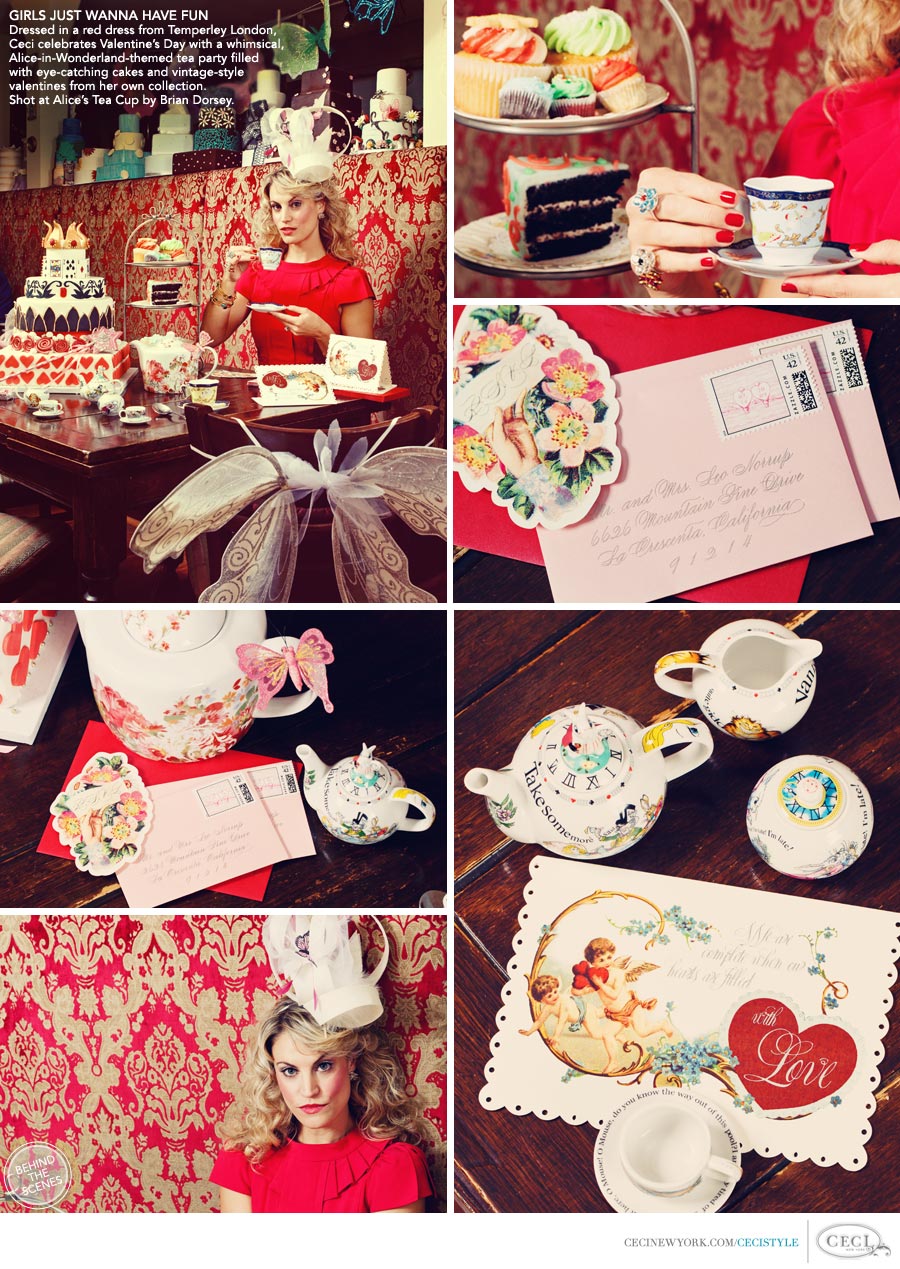 Photography by Brian Dorsey Studios
View the Behind the Scenes now!