V26: Ceci Inspirations - Bali Beautiful
BALI BEAUTIFUL
It's safe to say that Bali is the stuff of dreams. So when my younger sister Michelle decided to make Bali the theme of her wedding – the island was her honeymoon destination – I knew exactly in which direction to head when designing her invitations.
Lush foliage, tropical colors, and a Southeast Asian exoticism were the main themes I wanted to incorporate into her invites. In short, I was going for a complete sense of escape. To add as much ornamentation as possible - but in a sophisticated way - I made the invitation sleeve out of laser-cut paper and had it depict a Balinese temple door, complete with a large dragon's head. I employed the same technique for the elephant-embellished bellyband that wrapped around the main card. I'd like to think the invitations, coupled with the amazingly creative décor on the big day, truly transported the guests to something as close to Bali as possible.
Here's hoping we'll all follow Michelle's lead and get to the real Bali sometime in the near future (for further inspiration, read her fabulous tips on the island). In the meantime, I've got lots of ideas to get you there in spirit at the very least. First, there's this week's Get the Look, filled with all sorts of artful accessories for you and your home. Then, check out Michelle's gorgeous wedding shots – would you believe the actual setting was her mother-in-law's backyard? To help you on a path to wellness, there's also tips from Margaret Rubin, a healer from New York City. Plus, Justin Lee shares some smart pointers on wedding photography. Bali ho everyone!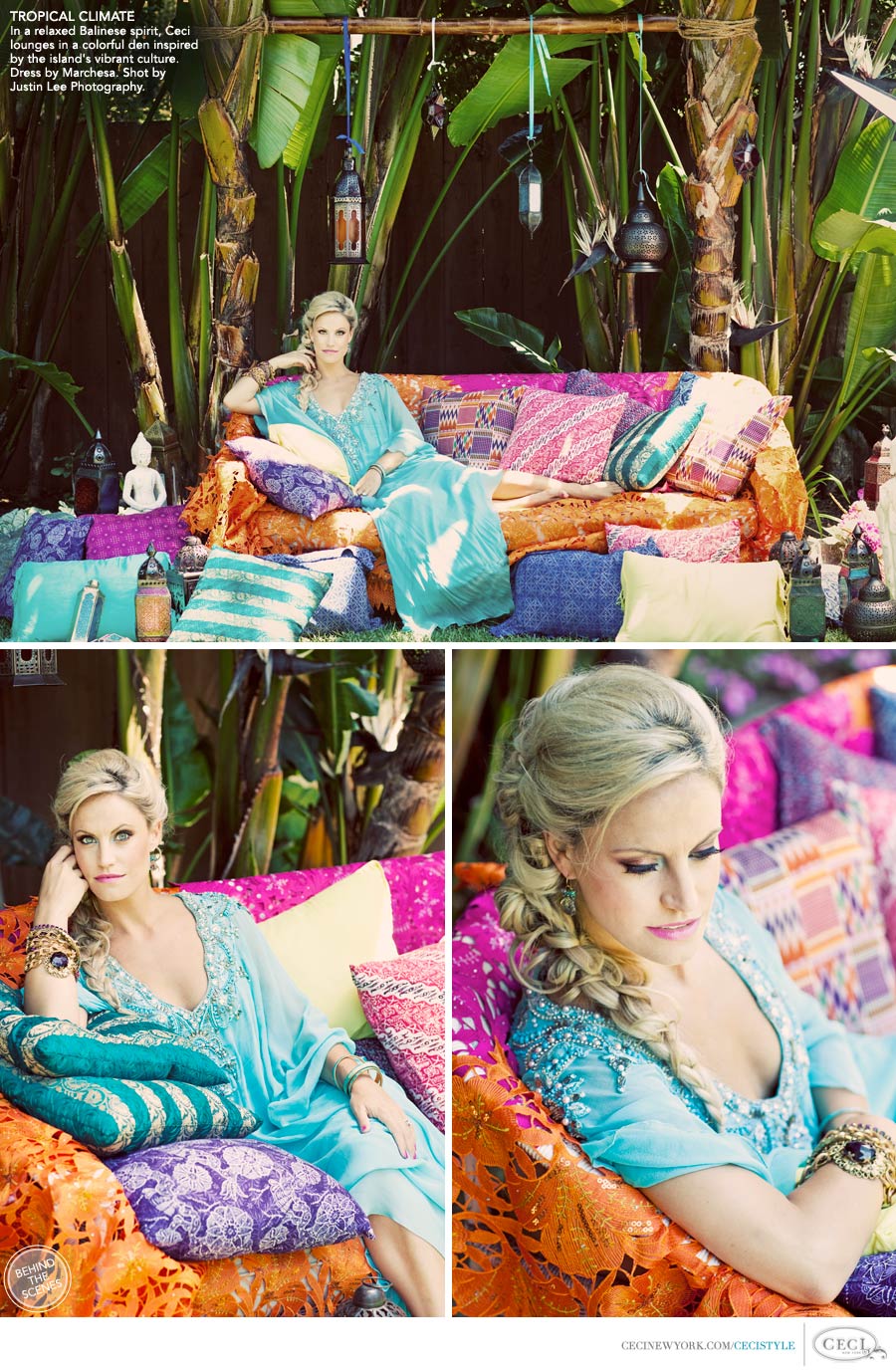 Photography by Justin Lee Photography
View the Behind the Scenes now!