V285: Expert Style Tips - Michael Russo's Tips for a Chic Winter Wedding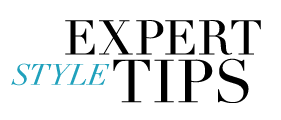 Michael Russo's Tips for a Chic Winter Wedding
One of the best reasons to have a winter wedding is all of the cozy elements that come along with the season: roaring fires, hot cocoa, candlelight and the ultimate snowy backdrop!
Creating a chic and elegant winter wedding is challenging, but using the exterior as your backdrop is key. Add warmth and intimacy to your space by using lots of candles, natural greenery, and wood. Try incorporating pop-up stations like hot cocoa, whiskey, or even s'mores like I did for Witney Carson's winter wedding. When using greenery, we selected natural fir and spruce elements, with pops of crimson berries among the greens. With wood accents throughout, we brought a little of the outdoors inside without feeling too rustic.
When planning an event in the colder months, it is essential to embrace the season in which your event is being held. It is even more important to plan accordingly – the little things that might not require a second thought for a summer wedding often require additional consideration for an off-season affair. For example, ensure your wedding party is dressed appropriately for indoor and outdoor photos. I had Witney's bridesmaids wear shawls that matched their gowns. Another winter wedding tip: make sure most of your guests are from the area in which the event is being held. Travel in the winter months can quickly become problematic with unexpected delays and cancellations.
Having a winter wedding isn't for everyone – it can be challenging and weather doesn't always cooperate – but as you can see from Witney's wedding, it can be a warm, inviting, and beautiful event that will be forever commemorated in her unique wedding photos. There are endless ways to make it unique, inspired, and most importantly, perfect for you.
Discover more on Michael Russo Events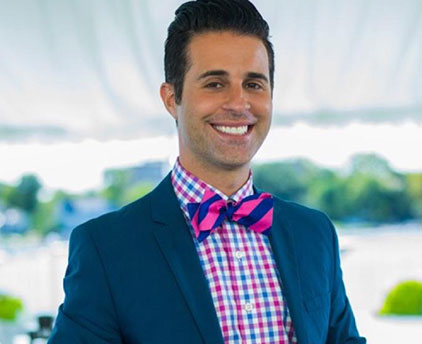 MICHAEL RUSSO EVENTS Michael Russo Events is a full-service event planning company with branches in New York, California and Florida. When it comes to orchestrating dazzling special events, Michael Russo's passion and expertise is simply unmatched. From sophisticated weddings and elegant corporate affairs to custom home decorating — whatever the project, Michael's creative talent and attention to detail will leave you inspired. His unsurpassed attentiveness and artistic vision will turn all of your dreams into a wonderful reality. In addition to planning the weddings of high-profile clients including Kevin Jonas and Joey Fatone, as well as decorating the homes of Kathy Griffin and Shaquille O'Neal, Mikie lends his talent to non-celebrity couples who need help planning their weddings as the host of his own series, "Mikie Saves the Date," airing on the FYI Network. He was also selected as a Luxe List Wedding Planner for The Knot, joining the rarefied ranks of an elite group of the finest wedding planners in the country.