V275: Expert Style Tips - The Inspiration Behind Tinsel & Twine's Tabletop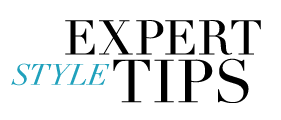 The Inspiration Behind Tinsel & Twine's Tabletop
As with all of our design work, our goal for this table was to create a luxurious, high-end vibe that still felt fun and playful, with little "winks" and "nods" in the details. We were drawn to luxe textures like our sheepskin throws and gold flatware.
We wanted to include details that felt classically "holiday," so we created a lush magnolia leaf garland and incorporated celebratory sugared fruits. To give these traditions a little twist, we gilded the leaves and wove in unexpected bold-colored tulips, roses, and sunflowers.
The woodland animal features were inspired by one of our recent brides who actually created our appliqued chargers for her own wedding at the NoMad Hotel. As a big fan of Ceci, she was excited to share these pieces with us for this shoot.
Discover more on Tinsel & Twine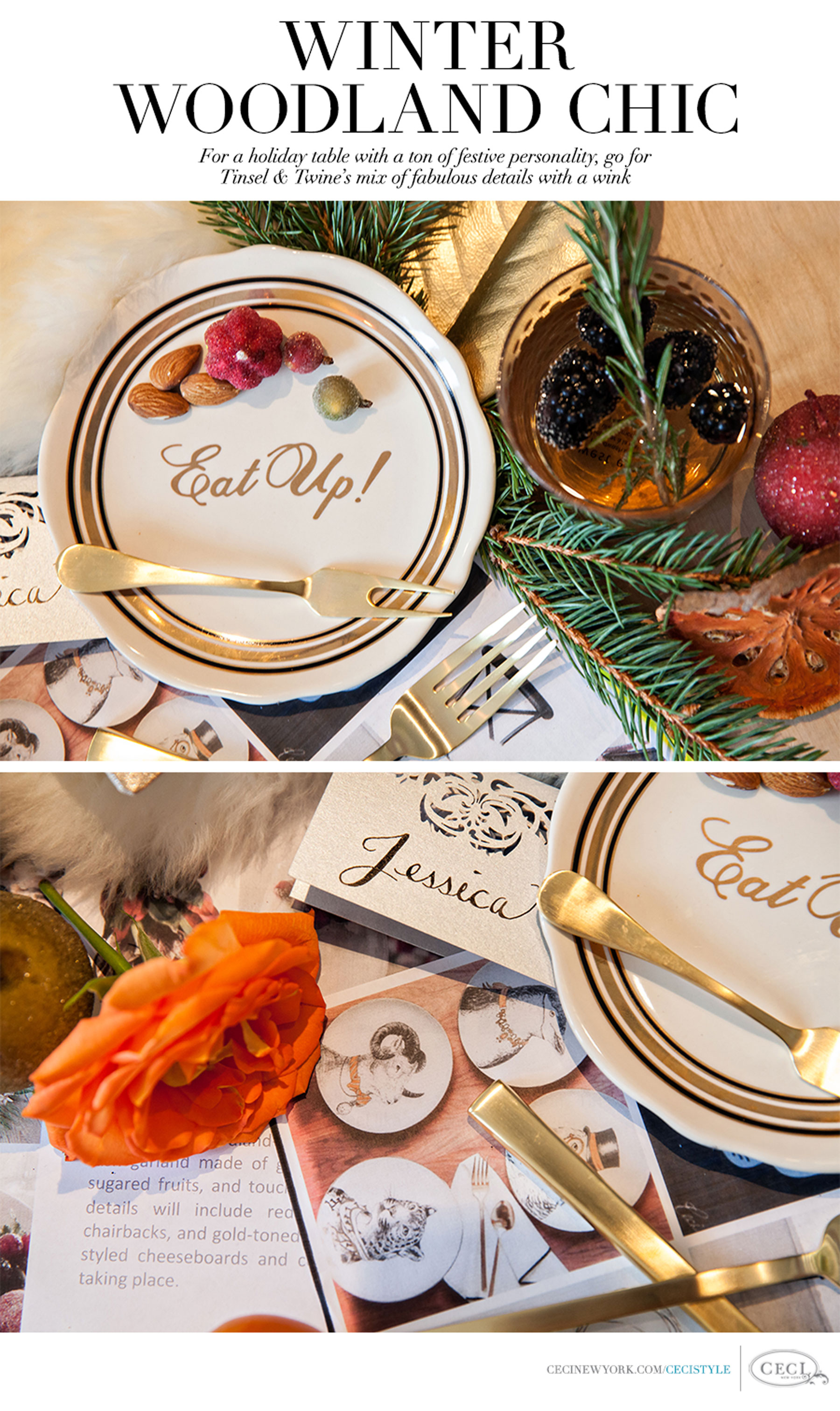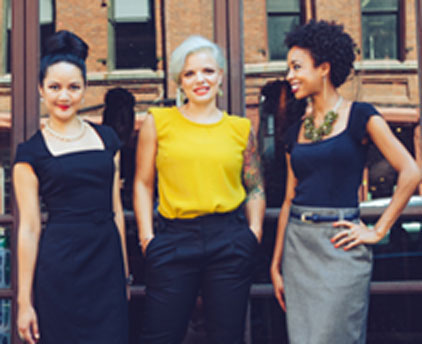 TINSEL & TWINE TINSEL & TWINE will be the established authority in event design, celebrating life and inspiring designers everywhere by creating one-of-a-kind, memorable experiences across the globe. Headquartered in New York and establishing satellite offices in Europe and North America, our team of world-class event designers and producers will focus on higher-tier clientele in the lifestyle industries of travel, the arts, home, fashion, and beauty. TINSEL will change the industry and redesign the event planning and event design processes–bringing it out from behind-the-scenes shadows and into the forefront by making it more streamlined and focused–utilizing our expertise in events, brand strategy, and digital marketing to create a new status-quo.