V271: Ceci Inspirations - Ceci New York Gives Back
CECI NEW YORK GIVES BACK
From the moment I met Paige Chenault, Founder and CEO of The Birthday Party Project, I was immediately taken with her passion, drive and the endless energy she puts towards advancing the mission of her organization. Bringing joy to homeless children through the magic of birthdays is work I knew that Ceci New York needed to be a part of. How could we not be involved with such a wonderful celebration of life, love, and children's birthdays?
With over 10,000 kids celebrated and even more cupcakes consumed, each party follows a monthly theme we are proud to enhance with our original artwork (check out some of our initial designs below!). My team and I could not be more excited to support their mission and bring joy in an impactful, beautiful way by donating our creativity and design in the form of themed party decor and personalized birthday cards for all of the children each month. This work may seem simple to some, but it's a pretty big deal to these kids as most of them have never been given anything personalized or ever seen their name in print. Now, every order placed at Ceci New York will help give back to these special children in need on their birthday by allowing us to create and give even more joyful designs and effect these kids in an artistic, happy way. And while we're thrilled to provide our creative work and party decor for each and every birthday party, it goes beyond that – it's personal for me. As a mother, I can't help but be moved by this exceptional cause and feel it's important for all children to feel special and loved, especially on their birthday of all days.
The Birthday Party Project's mission is simple. Their impact, however, is incredibly powerful and touching, as each birthday party brings that special feeling and smiles to these kids' faces. I invite you to explore more and learn how you, too, can get involved. Shop our Get the Look for specific items The Birthday Party Project needs or donate directly here.
Here's to giving back, bringing joy and changing lives one birthday party at a time!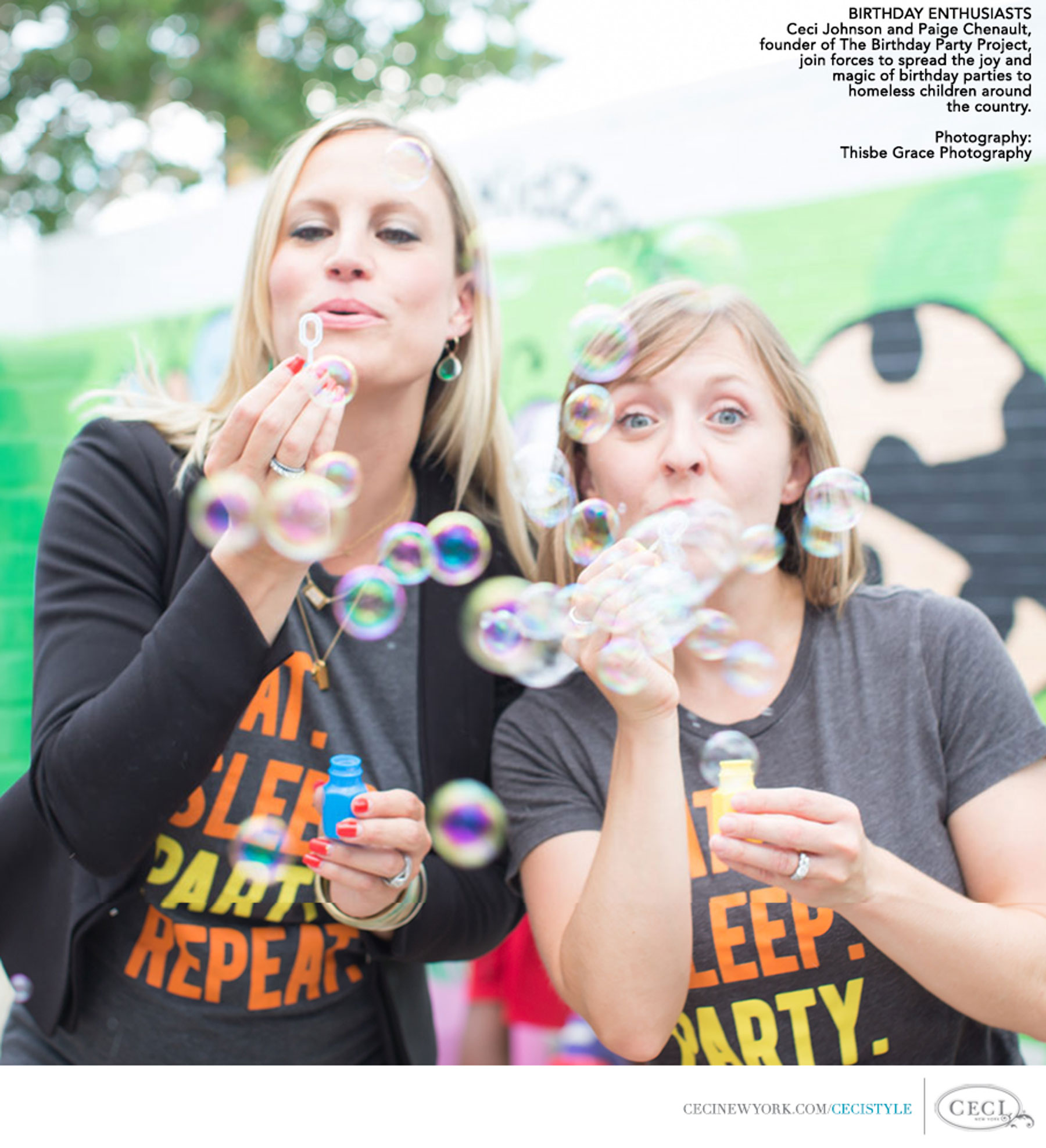 Photography by Thisbe Grace Photography