V243: Expert Style Tips - 5 Ways to Embrace Spring in Your Wedding or Event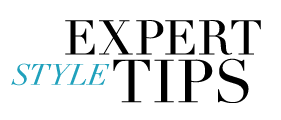 Five Ways to Embrace Spring in Your Wedding or Event by Carrie Sartor of Lyndsey Hamilton Events
Location, Location, Location: Rent an estate or garden property for the wedding weekend. Hold your ceremony in the garden or a grove of trees and your reception under a tent, situated in a spot with a view. Your guests will experience the season firsthand in a natural and unique setting that you can make your own with flowers, lighting and furniture.

Play Together: For a destination weekend, arrange outdoor activities for your guests: a group hike or a scavenger hunt for those who like to get up and go; an outdoor movie night or guided meditation in the park for those who prefer to relax. Either way, be sure to have a rain plan!

Seasonal Food: A simple and practical way to incorporate spring into your wedding is through your menu. Embrace the fresh produce of the season and let those bright and crisp flavors shine through in the cuisine. Whether it's a specialty cocktail with fresh mint or local honey, a chilled spring pea soup appetizer, or a strawberry rhubarb cobbler for dessert, your guests are sure to savor the best colors and flavors that spring has to offer.

Seasonal Flowers: Embrace the best of spring for your wedding by selecting the flowers of the moment. Tulips, lisianthus, lilac, iris and peony are at their peak, and bring a range of whites, pinks, purples, blues.

Color Palette: Springtime brides can take their color cues from the blooming gardens around them. Pastels abound, from blooming cherry trees and lilac bushes. But don't be afraid of a little intensity either, echoed in the season's irises, tulips, and bright green mosses and grasses.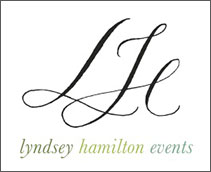 LYNDSEY HAMILTON EVENTS As the Director of the East Coast event planning team for Lyndsey Hamilton Events, Carrie Sartor is the driving force behind the production of all New York and destination events. Carrie specializes in producing multi-day celebrations and destination events that reflect the unique needs of the client and specific characteristics of the location. She emphasizes the importance of fostering a distinct and personal relationship with each client, promoting an environment of trust and creativity.