V235: Expert Style Tips - The Wedding A to Z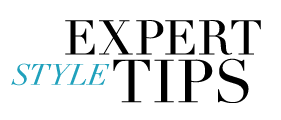 The Wedding A to Z Has You Covered for Your Destination Wedding
Linda Hampshire and Karima El-Hakkaoui, authors of the brand new book The Wedding A to Z, have put together their favorite pieces from spring-summer 2015 for a chic destination beach wedding. They've also given us an exclusive glimpse inside the book, which covers over 300 topics, from the very traditional to the not-so.
We've got five signed copies of The Wedding A to Z hot off the press to give away on Instagram. Just regram our post and you'll automatically be entered to win one of five books autographed by Linda, Karima and Ceci Johnson! You can also purchase the book for $13 on Amazon by clicking this link.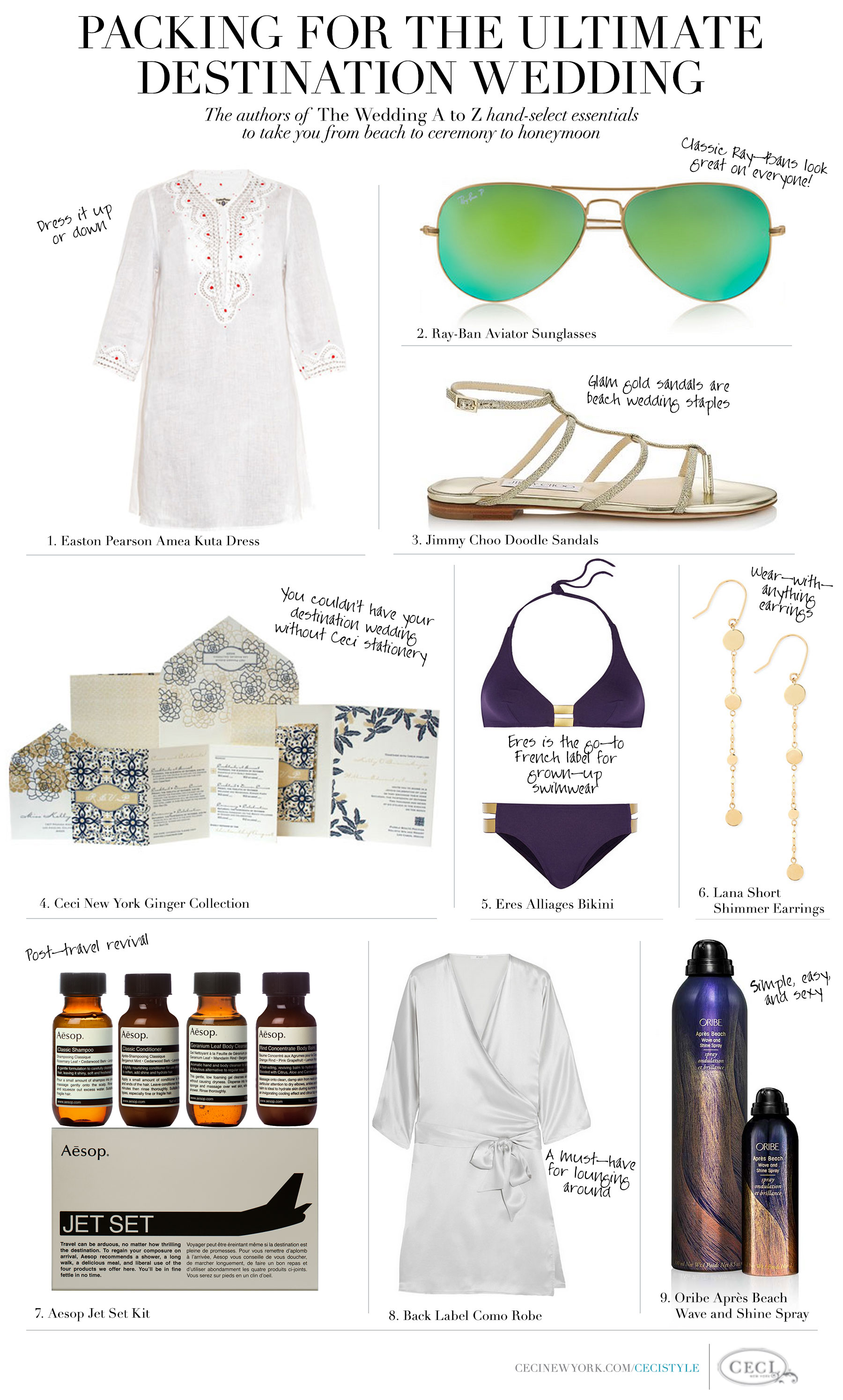 Destination weddings can present some unique challenges. Here are our top five tips for getting the most out of yours:
Prep and plan: If you can't do an advance planning trip to the venue and you don't already know it, find the budget for a wedding planner, even if it's just a day-of service. In an unknown location, they can be a lifesaver - and a money saver. They know which vendors deliver the goods and which don't. If that's not an option, at least ask for a venue tour using Skype or FaceTime.

Unleash those brain cells: A destination wedding can mean not being able to have exactly what you would at home. So, instead of importing your vision piece for piece, be creative. Find out what local traditions are and use some. What can you source there, and what non-negotiables would you be better off bringing with you from home? One bride asked her guests to buy bottles of spirits at the airport duty-free as wedding gifts and stocked the beach bar with them. And, to save on excess luggage charges that will have you sobbing at check-in, take multipurpose items that you can reuse, mix and match.

Don't let them out of your sight: Always, always carry your most valuable goodies, whatever they are (jewelry, dresses, documents, makeup) in hand luggage and put a GPS luggage tracker like Trakdot in with the rest of your luggage.

Leave the gifts at home: "Have a registry so you don't have to pack all your gifts and ship them back. Or, encourage friends and family to buy gift cards to the hotel you're staying at so that you can use them as a credit towards your final hotel bill while you're on your honeymoon," says event planner Jody Value.

Relax and have fun: There's a high chance that not everything will go exactly to plan, but if you can go with the flow rather than being put out, you'll have an awesome day.

THE WEDDING A TO Z Answers to every one of your burning bridal and wedding planning questions, from the experts who have seen it all. Does anyone really care about favors? Will the sky fall in if you ask for cash? How far in advance should you start a healthy skin regime (or Botox, if you're tempted)? How do you uninvite a guest? Inside their book you'll find the real scoop–and tons of other witty, practical planning info, creative ideas, and sanity-saving advice from top wedding professionals, doctors, celebrities, and magazine editors such as style icon Kelly Wearstler, weight loss gurus Heidi and Chris Powell, and cake designer Ron Ben-Israel.