V230: Savvy Style Advice - Tara, Real Bride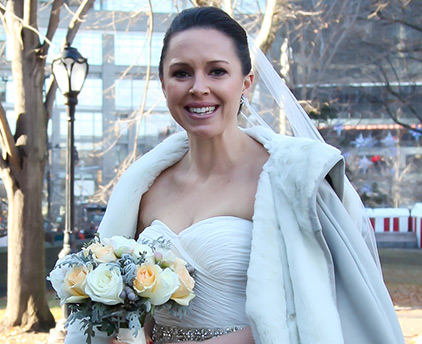 TARA When you're planning your wedding, be specific about what you want while keeping in mind that the experts know what they are doing. Also, don't forget the Golden Rule: treating others with kindness throughout this process works to the bride's advantage!
What It's Like to Be a Ceci New York Bride: Ceci New York's invitations immediately sprinkled magic into our event. In my mind, I wanted the festive spirit of the holidays to combine with a classic look. Ceci Johnson's designs did just that!