V224: Expert Style Tips - Three Key Ways to Personalize a Wedding by Leslie Price of In Any Event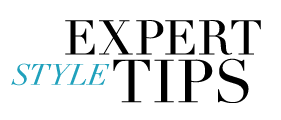 Three Key Ways to Personalize a Wedding by Leslie Price of In Any Event
Figure out your inspiration and carry it through: Personalization is key with every wedding that I plan. No one should be able to "step" into someone else's wedding, no matter how beautiful. In discussing décor, Nicole mentioned Dan's love of shrubbery at the gardens at Versailles. That was the inspiration for the entire wedding, from the invitations to the table décor. Also, keep in mind that inspiration does not translate as "theme" - they are two separate entities.

Select a venue that suits your character: Of course you're going to remember your wedding for the rest of your life, so make sure the place you wed embraces who you are. Having chosen New York as their home, but not being native New Yorkers, both Nicole and Dan said they were looking for iconic New York locations. Once they saw the library, there was no need to look further. It spoke to their commitment to higher learning and their classic style. We selected the Fifth Avenue Presbyterian Church for its denomination, beauty, convenient location (straight zip down Fifth Avenue to the library) and the fact that the wood in the main sanctuary is from Canada (a nod to Dan's home).

Share your passion with your guests: Your wedding is the perfect time to embrace what you love with the people you love. Nicole and Dan have a deep appreciation of both food and wine. It's a big part of their lives, so we needed to reflect that in their wedding. We worked with Olivier Cheng to create a seasonal menu that reflected their taste and style. Instead of a signature cocktail, one side of the four-sided bar featured an assortment of infused champagne (including lychee, strawberry basil, cassis and raspberry, and grapefruit rosemary).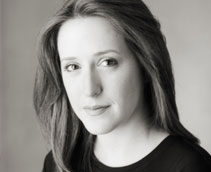 LESLIE PRICE OF IN ANY EVENT Whether you're hosting an intimate dinner or a grand affair, you want a unique and unforgettable experience, for yourself and your guests. Traditional or unusual, sophisticated or whimsical, high energy or laid back, we create flawless events that represent your own personal style. After all, each event should be a reflection of the host, not the event planner. You want the very best, an event to be remembered, memories to be cherished. If it can be imagined, we can create it. When no cookie cutter invitation or run of the mill location will do, In Any Event is the perfect choice to help you plan your special event.