V221: Expert Style Tips - Three Tips for a Successful Children's or Family Photo Shoot by Kristi Drago-Price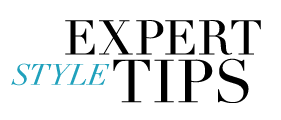 Three Tips for a Successful Children's or Family Photo Shoot by Kristi Drago-Price
Make sure that your child has eaten and napped: What often happens is that while people are prepping and getting all done up for the photos, their schedule tends to fall by the wayside. However, it's really important to make sure that whenever everyone shows up, everyone's well fed and rested. It's also a good idea to bring snacks, specifically snacks that can be used as bribery. Nobody's happy when they're hungry (and this includes the parents)!

Let the photographer do their job: A lot of the time, parents feel the need to make their kids say "cheese." Don't feel obligated to be on top of your child to make sure they're behaving and smiling. Instead, trust that the photographer is used to working with children and has a bunch of tricks up their sleeve. In general, kids tend to act better with new people that aren't their parents. Moreover, don't be afraid to let the photographer have one-on-one time with your child – they're more likely to be comfortable with the photographer and in front of the camera. Allow the photographer to direct the shoot and know they will ask for your help when needed.

Allow your kids to wear whatever they want (with some guidance, of course): No one is going to be happy if they're in an uncomfortable outfit that restricts movement and/or the ability to be themselves. Girls tend to be really particular about what they wear and are inclined to hold a grudge if they're not in their outfit of choice. Allow them to wear their favorite princess costume over their outfit, not only because it captures that precious moment in their life, but because they'll be happier and you'll have better pictures. It's a good idea to bring some outfit options to do multiple looks with – one that the kid wants to wear and one that Mommy wants him or her to wear!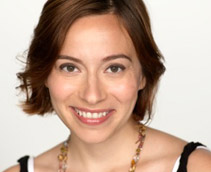 KRISTI DRAGO-PRICE OF KRISTI DRAGO-PRICE PHOTOGRAPHY Kristi Drago-Price was the head Photo Editor of BRIDES magazine for over 13 years, lectured at the International Center of Photography, has been quoted in the wedding issue of Photo District News, was a presenter and panel member at PhotoExpo Plus, judged numerous wedding photography competitions, and is the creator behind Editor's Edge consulting to editorial and wedding photographers. Kristi currently produces photo shoots for freelance clients such as Glamour, Self and Brides magazine while continuing to advance her own photography. See more at kristidragoprice.com.