V221: Expert Style Tips - Amy Kolz of Village CakeCraft Designs a Custom Race Car Birthday Cake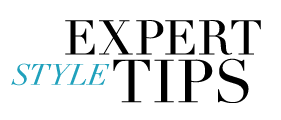 When Amy Kolz first showed me the race car cake she created for my son Mason's 3rd birthday, my jaw dropped to the ground. I couldn't believe that what I was looking at was really a cake. It was crafted and sculpted with such care and attention to detail in every way. On the car's hood, she had changed the logo of the famous racing sponsor DuPont to read "MASON." The tires even said Goodyear in gold, and the personalized license plate was just icing on the cake (literally!). I was blown away that you could make something like this out of flour and sugar! And everything was edible. (The kids were fighting over who got to eat the wheels.) It was truly a work of art. Coming from someone who typically bakes Betty Crocker cakes from a box, I am truly grateful to Amy for making Mason's birthday cake so incredibly special.
I found this process so fascinating that I asked Amy to give us a behind-the-scenes glimpse into her creation so we can see what goes into it. Inspired, anyone?
To learn more about Village CakeCraft and Amy or to commission a custom cake, please visit villagecakecraft.com or Amy's Instagram, Facebook, Twitter, and Pinterest.