V219: Expert Style Tips - Three Ways to Trust In Your Wedding Planner by Ivy Robinson of Ivy Robinson Events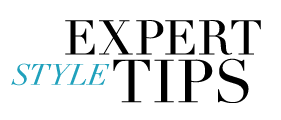 Three Ways to Trust In Your Wedding Planner by Ivy Robinson of Ivy Robinson Events
Communicate your expectations: It's important for your planner to understand what you want your guests to say when they walk away from your wedding. Do you want them to say the food was amazing? That your personalities shined throughout the day? Or that it was the most visually appealing wedding that they have ever been to? A good planner should be able to quickly assess the important elements of the wedding based on this discussion. With their experience and network, your wedding planner will help provide options for the details that are important to you.

Share your vision: Be sure to communicate what you do and don't like. Think about examples from weddings you've been to or seen, and use that as a launching point. In the case of Emily, I knew she wanted a rustic approach but I also knew she had a chic side. I took those elements and transformed a field in the middle of nowhere into a fairy-tale wedding for her. Lighting was one of the design elements that I wanted to be a statement inside the tent. Using chandeliers put a more modern/chic spin on the rustic feel. The floor of the clear top tent was hardwood and the food served had a very Southern flair to it. We had mixologists on-site making custom cocktails, and King of Pops served liquor (and virgin!) pops made with personalized popsicle sticks. The band played overlooking an outside dance floor strung with twinkling lights. The best part of the night was the couple's exit, with surprise fireworks and a camouflage four-wheeler that we decorated in streamers and cans while guests popped confetti cannons.

Show your personality: This one is crucial and can mean a lot of things. In most cases, I can figure out your personality based on our first meeting. In Emily's case I understood that she was casual, fun and not stuffy, so this helped with my overall design as well as how I presented materials to her. I knew that it was important to her that her guests had fun, great food, drinks and music so I made that a priority. I also knew and respected that Emily was a private person, so it was important that all vendors involved did the same.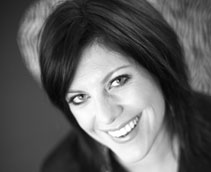 IVY ROBINSON WEDDINGS AND EVENTS Ivy Robinson, owner of Ivy Robinson Weddings and Events, is known for her chic and innovative approach to wedding design. She is recognized as an industry leader for infusing her clients' personalities into their weddings. Ivy has been featured on Style Network as well as in regional and national publications.