V217: Expert Style Tips - Five Ways to Make a Mitzvah Celebration Your Own by Eyal Tessler from Tessler Events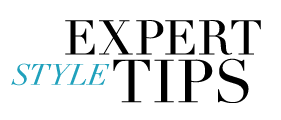 Five Ways to Make a Mitzvah Celebration Your Own by Eyal Tessler from Tessler Events
Find out what excites the mitzvah girl or boy: It's important to find out what they like and what speaks to them – anything from colors and themes to sports and arts. As soon as you have this knowledge, it becomes much easier to create a party that celebrates them and their interests.

Once you know what speaks to the mitzvah girl or boy, plan on weaving it throughout the entire celebration: In the case of Samantha, she is passionate about Broadway shows and performing so I made sure to carry it through the designs of her celebration. The back of her invitation design was an illustration of her sitting on a moon, like a vintage Broadway poster. During the bat mitzvah ceremony, Samantha sang a Hebrew song.

Personalize the party, but don't overdo it: Select a few elements to personalize. In my opinion, the favor is a great place to do so. Samantha and her family love their beach house and the feeling of summer, so it was only fitting that they gave their guests a beach towel and a unique tote bag that had her signature Ceci New York monogram.

The invitation kicks off the event design: Everything needs to work together, and this begins with the save-the-dates and invitations. In order to tell a full story of the mitzvah girl or boy's personality, you should thread the invitation design throughout the party with different elements. For Samantha, the Deco designs of her invitation inspired the table décor, dance floor, logo and cake.

Remember, it's also a celebration for the family: If there are aspects that are significant to the family, then it's important to include those into the day and designs as well. Most importantly, make sure everyone is accommodated and enjoying themselves throughout the day.
EYAL TESSLER, TESSLER EVENTS Tessler Event Architects is a premier full service wedding planning, event design and production company in New York City creating memorable affairs for private and corporate clients. No matter how intimate or large, wherever the venue, whatever the occasion, Tessler will design and orchestrate a meticulously-planned, flawlessly-executed event with a great guest experience. As your event architects, our responsibility is to deliver a celebration that exceeds your expectations by wowing your guests and getting every one of the million large and small details exactly right. The final decisions are yours. We look forward to traveling the planning path with you.