V211: Ceci Diaries - A Day in the Life of Ceci Johnson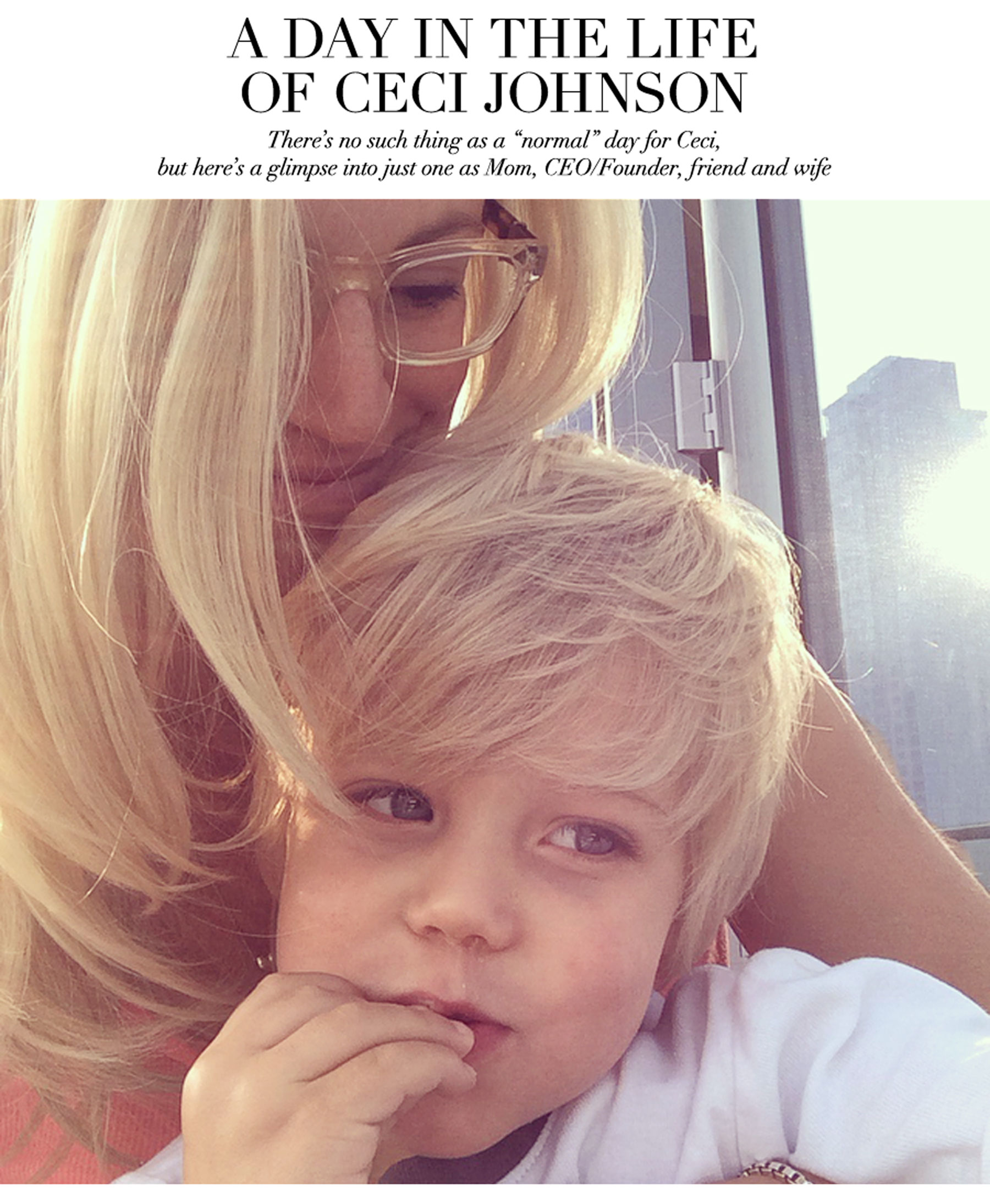 6:00 AM Waking up early is so much better when it means I get snuggle time with Mason! We start our morning routine - the breakfast ritual is usually milk and animal crackers for Mason and much-needed coffee for me.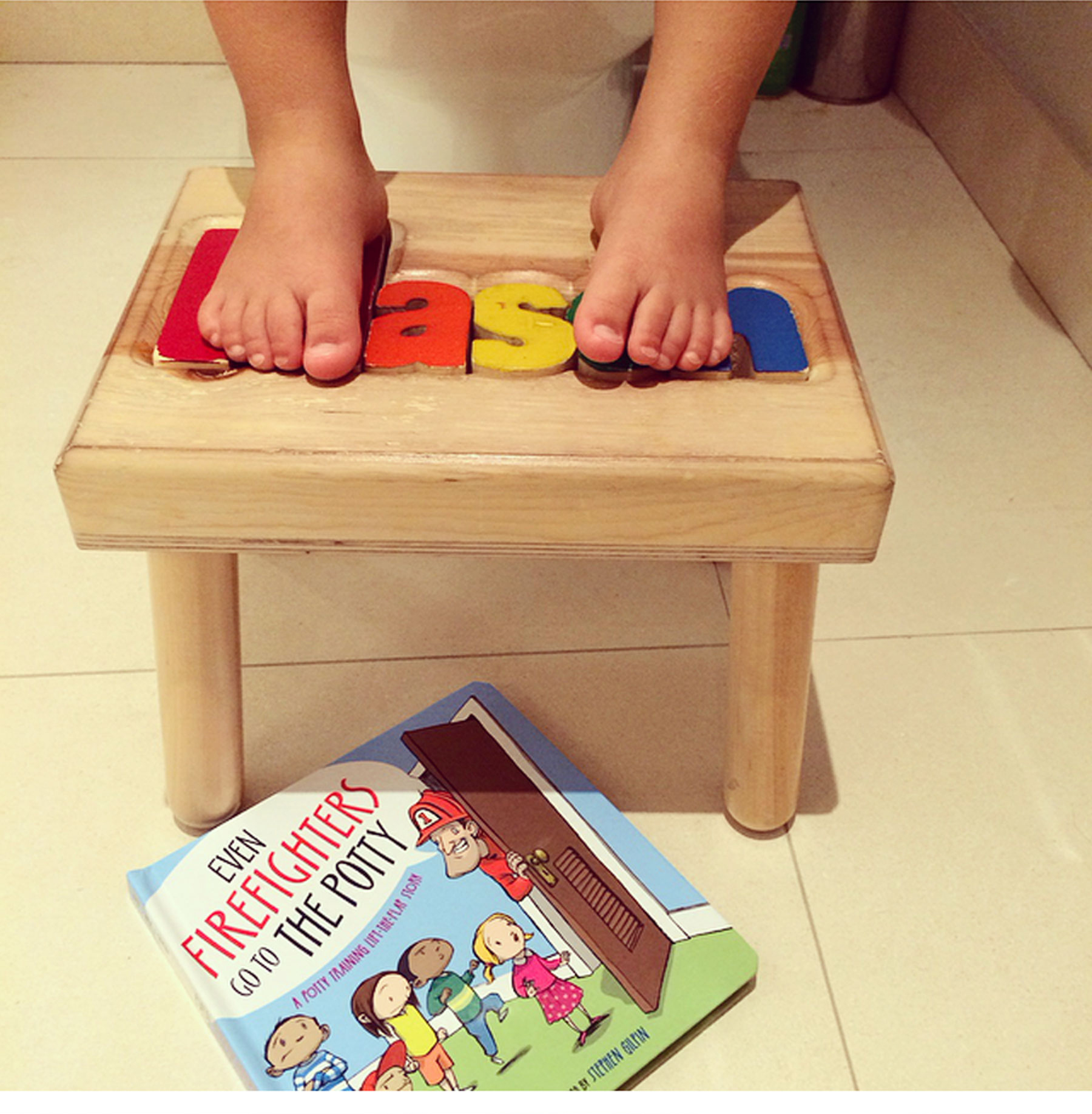 6:45 AM Here comes the not-so-glamourous part of the day. Having a toddler means morning potty training! I'm in full mom mode reading him the book "Even Firefighters Go to the Potty" and coaching him along.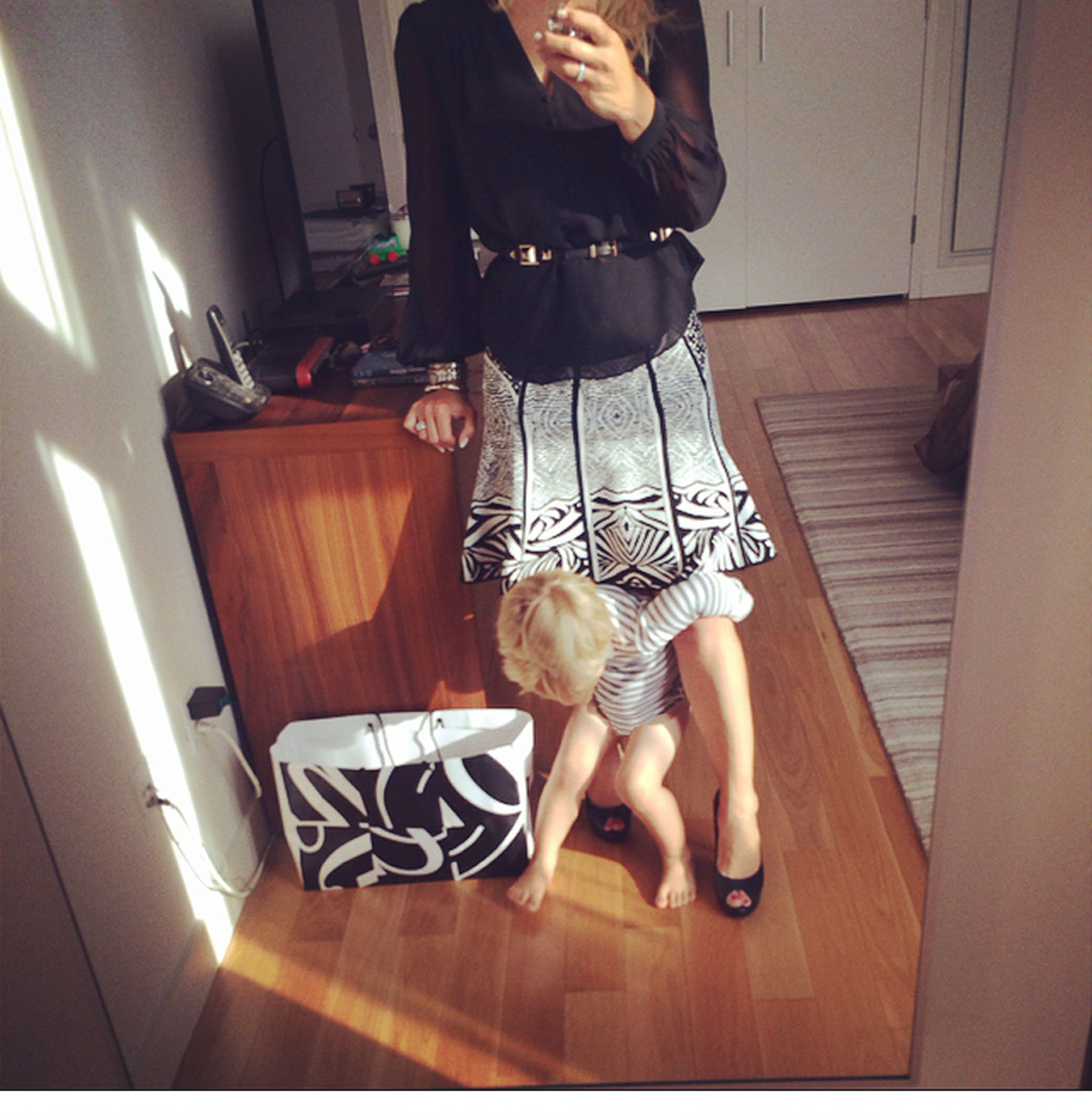 7:45 AM Walking out the door is challenging with a 2½-year-old attached to your legs! To make saying goodbye easier, we have a ritual where Mason "fills up my tank" with hugs - enough to last me through the workday.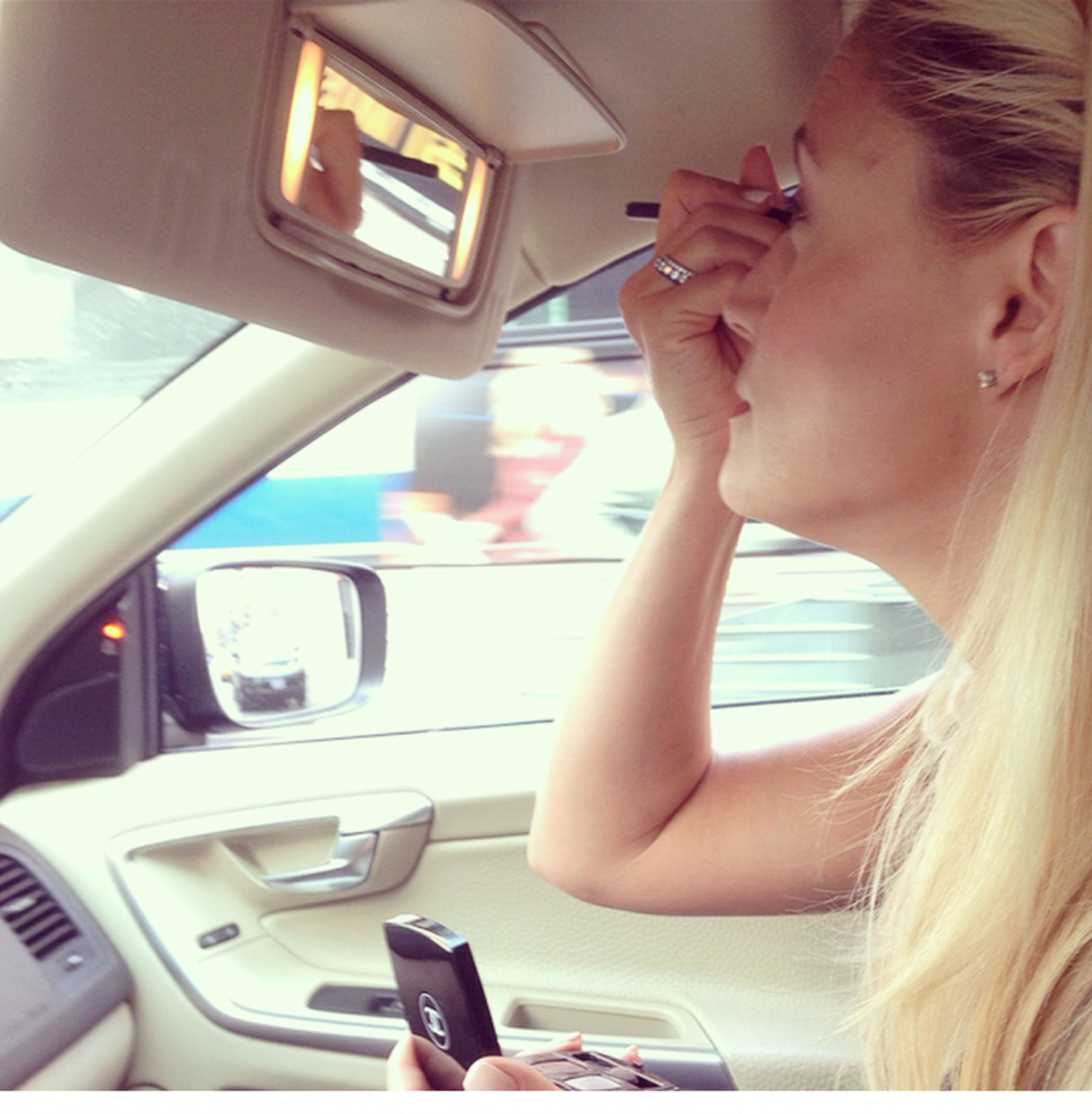 8:00 AM Finishing up my makeup in the car. OK, full disclosure: starting and finishing my makeup in the car! I'm always on the go.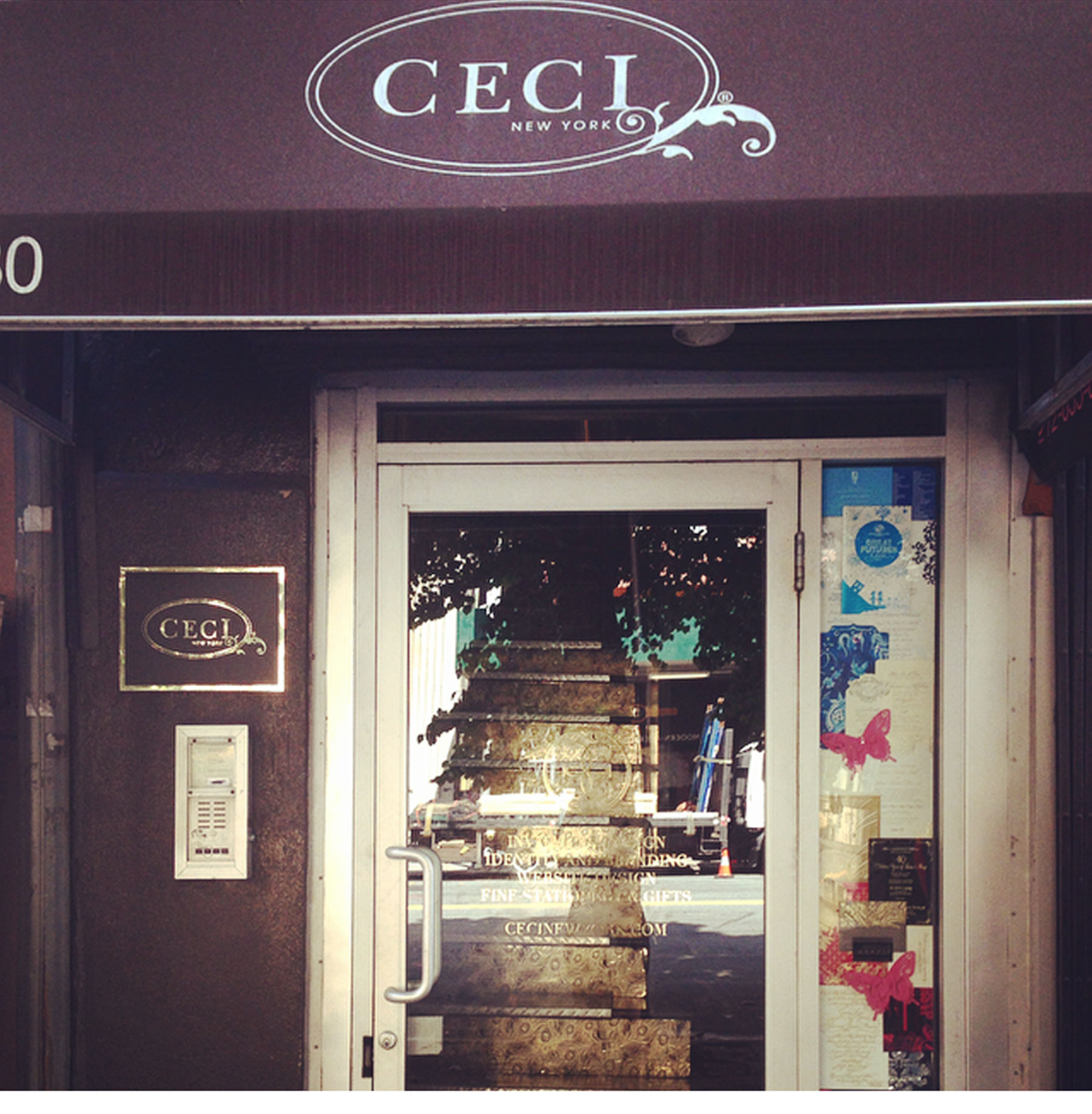 8:30 AM Walking through the front door of my studio in Chelsea. Happily, today I start with an hour of quiet time to sort through emails, assess my calendar and figure out the priorities for the day.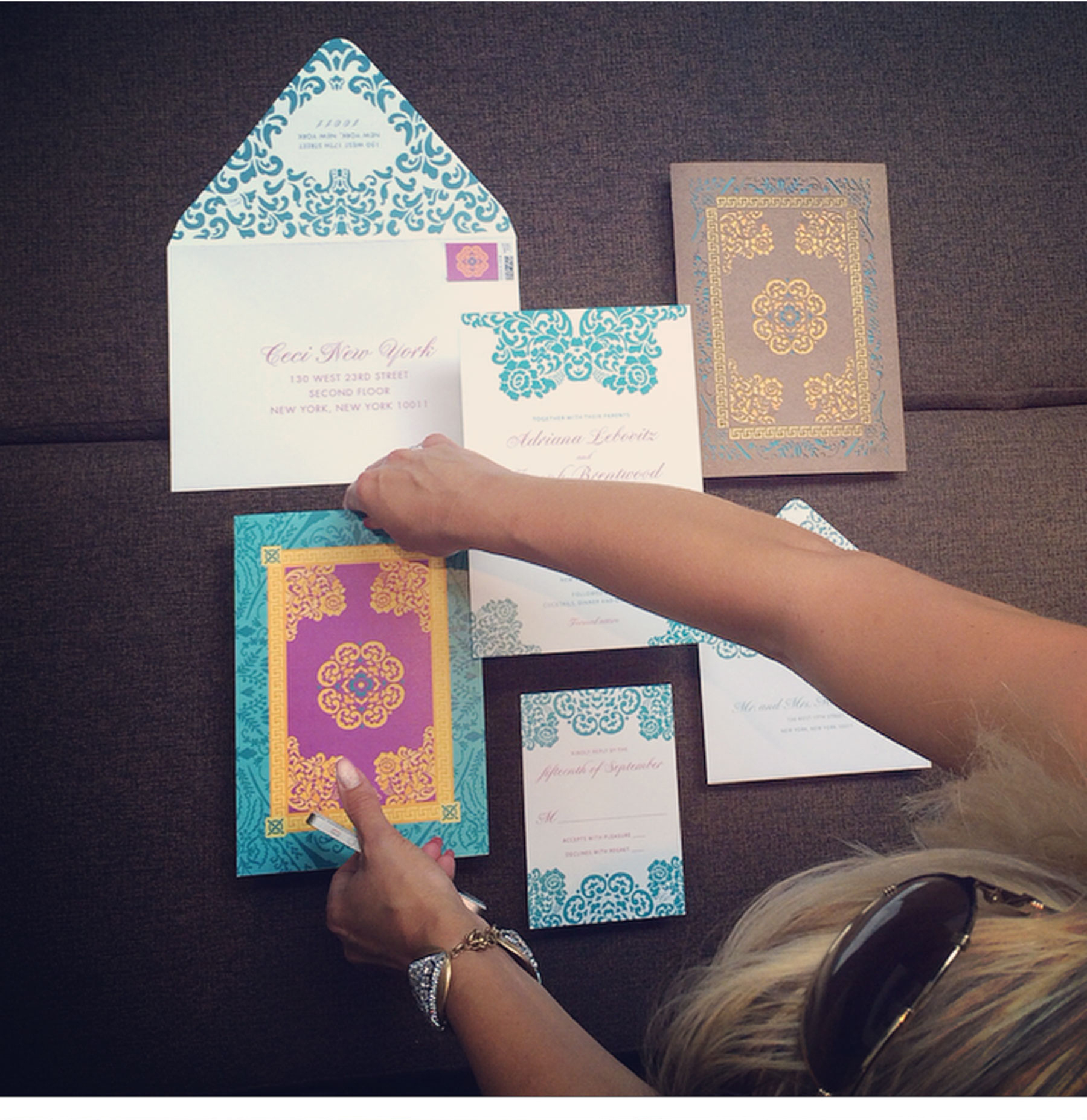 9:30 AM Part stylist, part designer. I'm working on a styled shoot for a venue and setting up the final invitation I designed to be shot by a professional photographer.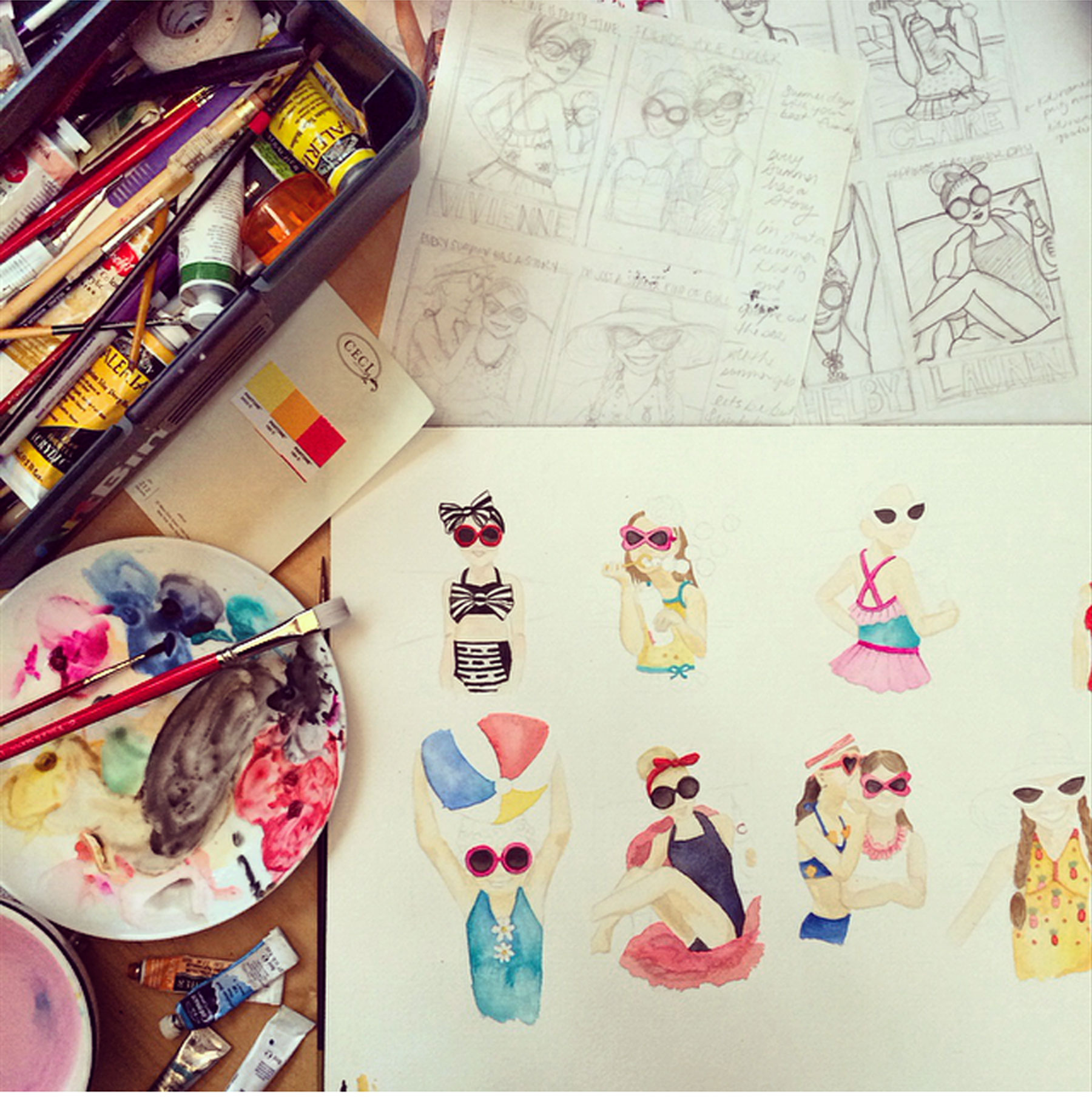 11:00 AM I'm painting a watercolor commissioned by a client for a 3-year-old girl's birthday party. The final designs will be scanned, overlaid with text and sent to the printer once we get the client's approval.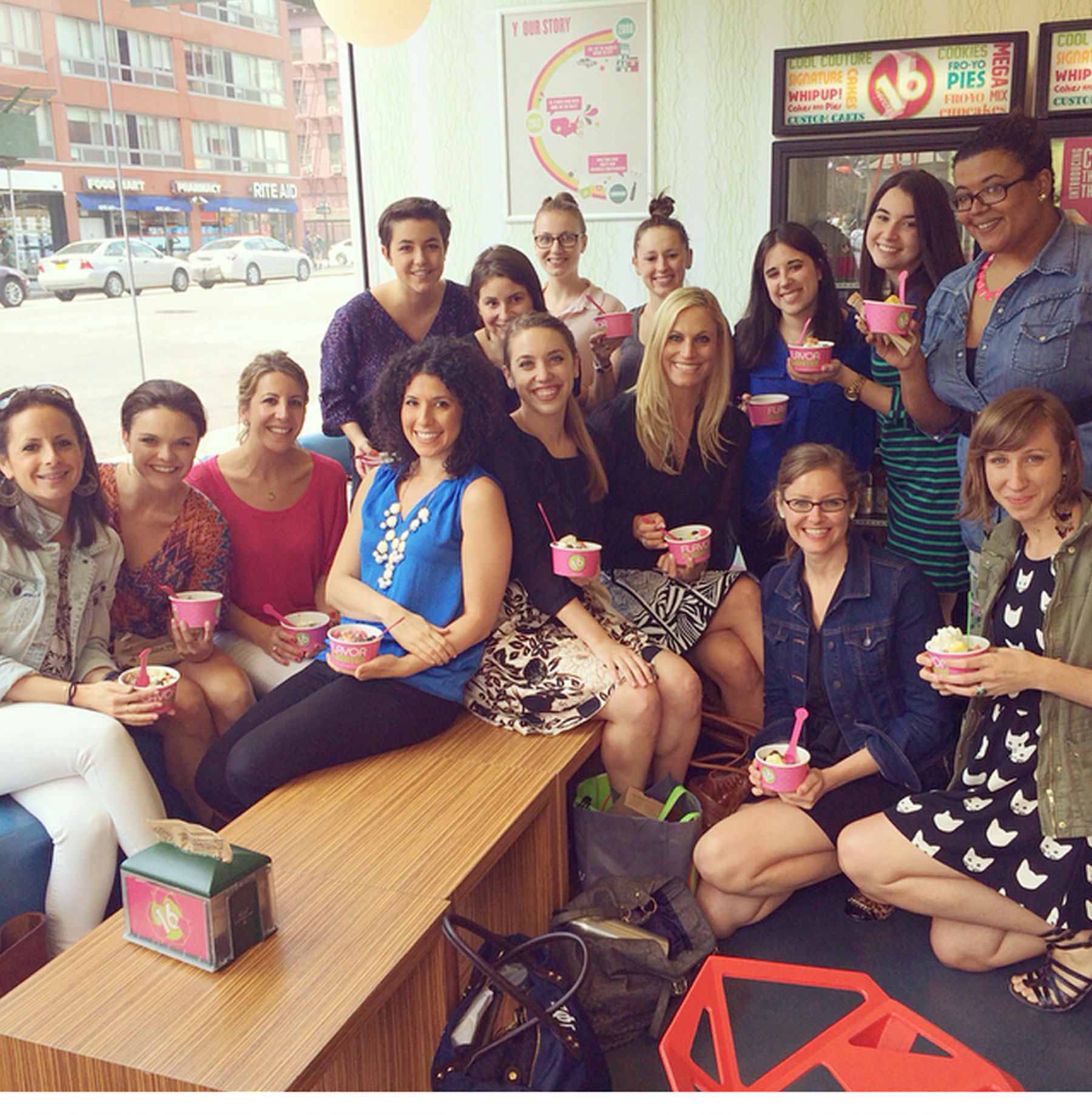 2:00 PM After lunch I treat my team to a little afternoon break at local frozen yogurt hotspot 16 Handles. I couldn't do what I do without these talented ladies!
3:30 PM Design meeting. I sit down with my team to flesh out all the possibilities, including Pantone colors, style and envelopes to make sure our client sees the best options.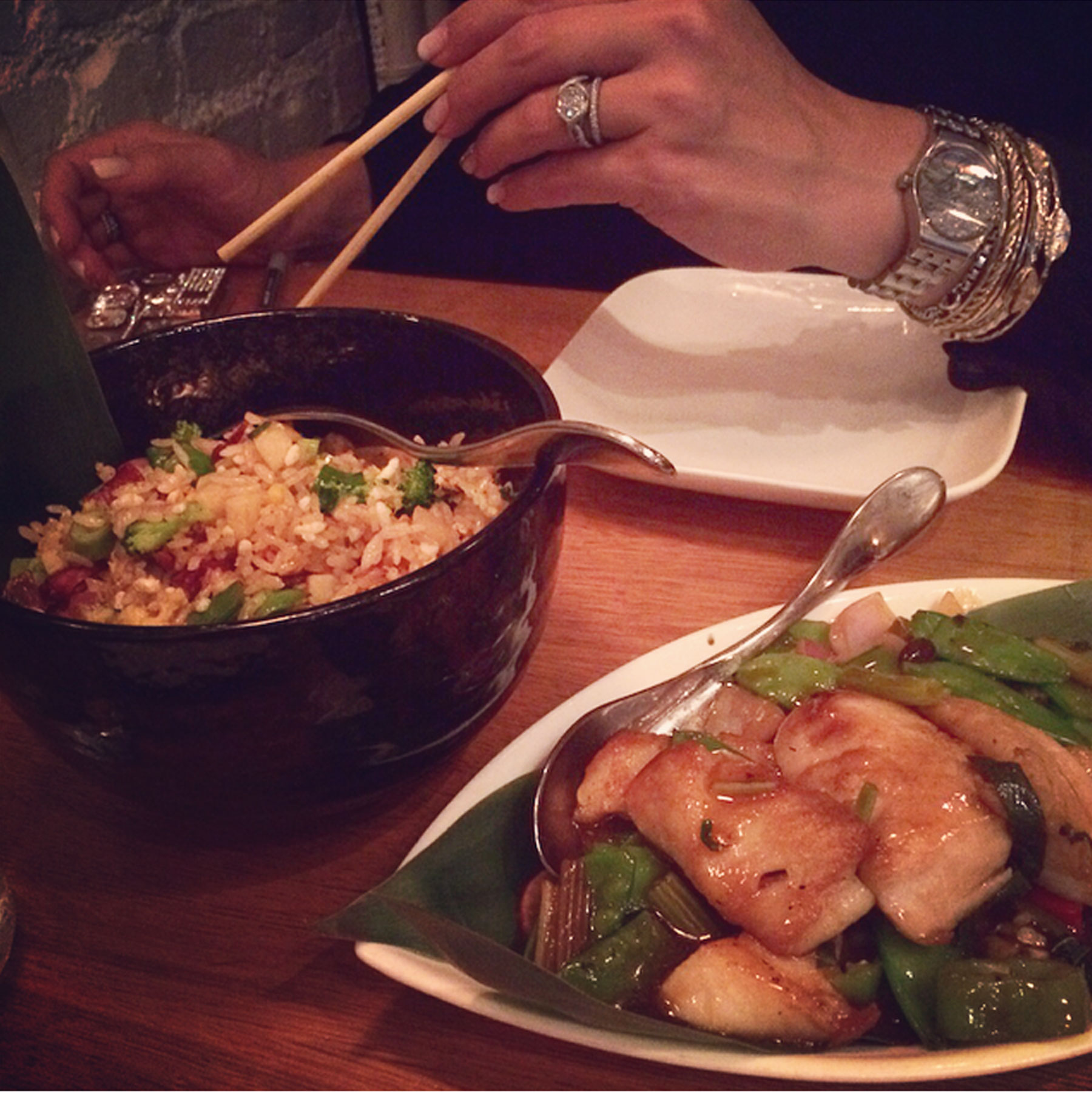 6:00 PM My best friend surprises me at the office, and we squeeze in an impromptu early dinner uptown at one of our favorite Asian restaurants, Red Farm. It's such a treat catching up with great friends over great food when I can!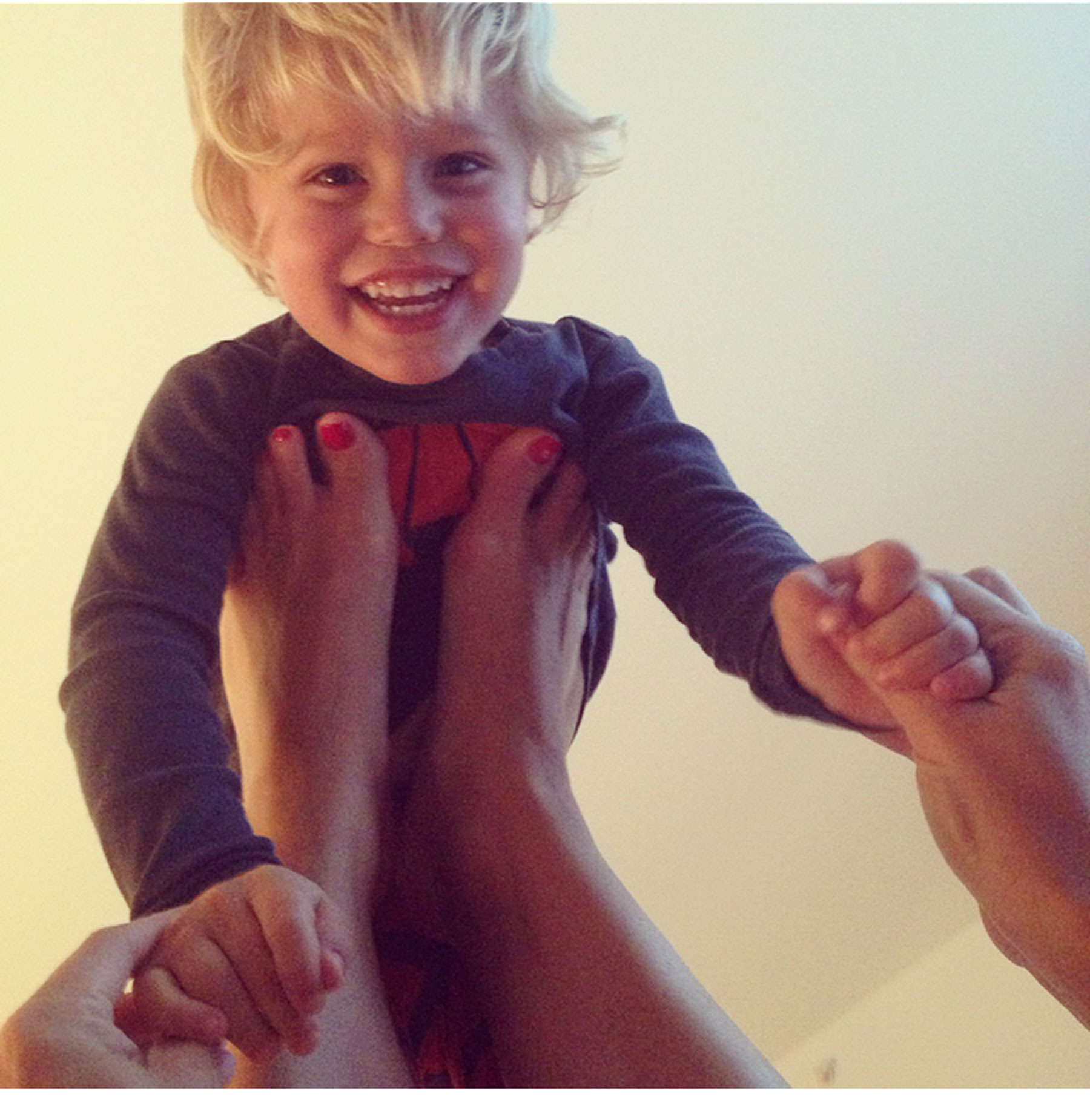 8:00 PM Back home in time to play with Mason a little more and put him to bed with the help of my husband, Alan (who kindly took this photo). These smiles and family moments are so special and make everything worth it.