V207: Ceci Inspirations - Garden Gorgeous
GARDEN GORGEOUS
There's something irresistibly romantic about a garden wedding. Maybe it's the idea of an enchanting secret hideaway, a little escape from reality, or even a nod to fairy tale times. Whatever that intangible magic is, we've captured it for you in this week's Garden Gorgeous issue.
I'm taking you to Tuscany where Ceci Bride Meghan's destination wedding unfolded on the grounds of the Il Borro estate. It all starts with a venue-inspired invitation design (see how I brought inspiration to reality in Ceci Creative Tips) and ends in a magnificent fireworks display. Everything in between is lush, luxurious beauty – from ceremony flowers that seemed to be overflowing to the perfectly tailored reception tables (complete with Ceci New York table signs and menus, of course!). What I love is how every detail played off the venue and the surroundings in the most tasteful way - drawing colors and patterns and then beautifying and putting the bride's personal style on it.
Although a trip to Italy wasn't in the cards for me this summer, I did get to escape for a fun afternoon in Carl Schurz Park on Manhattan's Upper East Side for this week's cover shoot. Soaking up the greenery, sunshine and European-style sculptures was just the breath of fresh air I needed on a summer afternoon. You can get a little dose of the garden magic for yourself (and shop my breezy white-on-white outfit) in this week's Get the Look.

P.S. Thank you to Magnus Bogucki for the Muse photos and Maya Myers for the cover images at the park!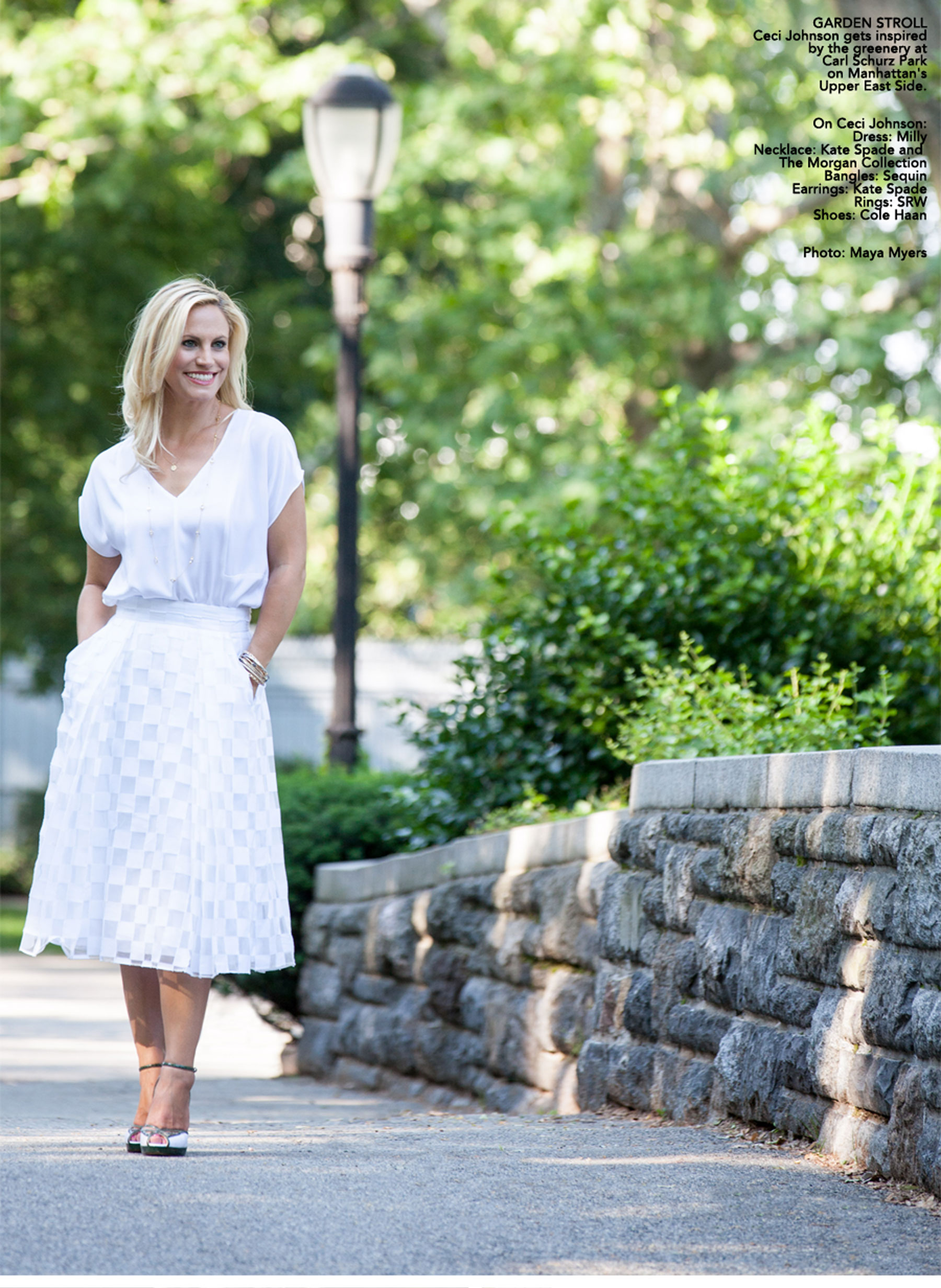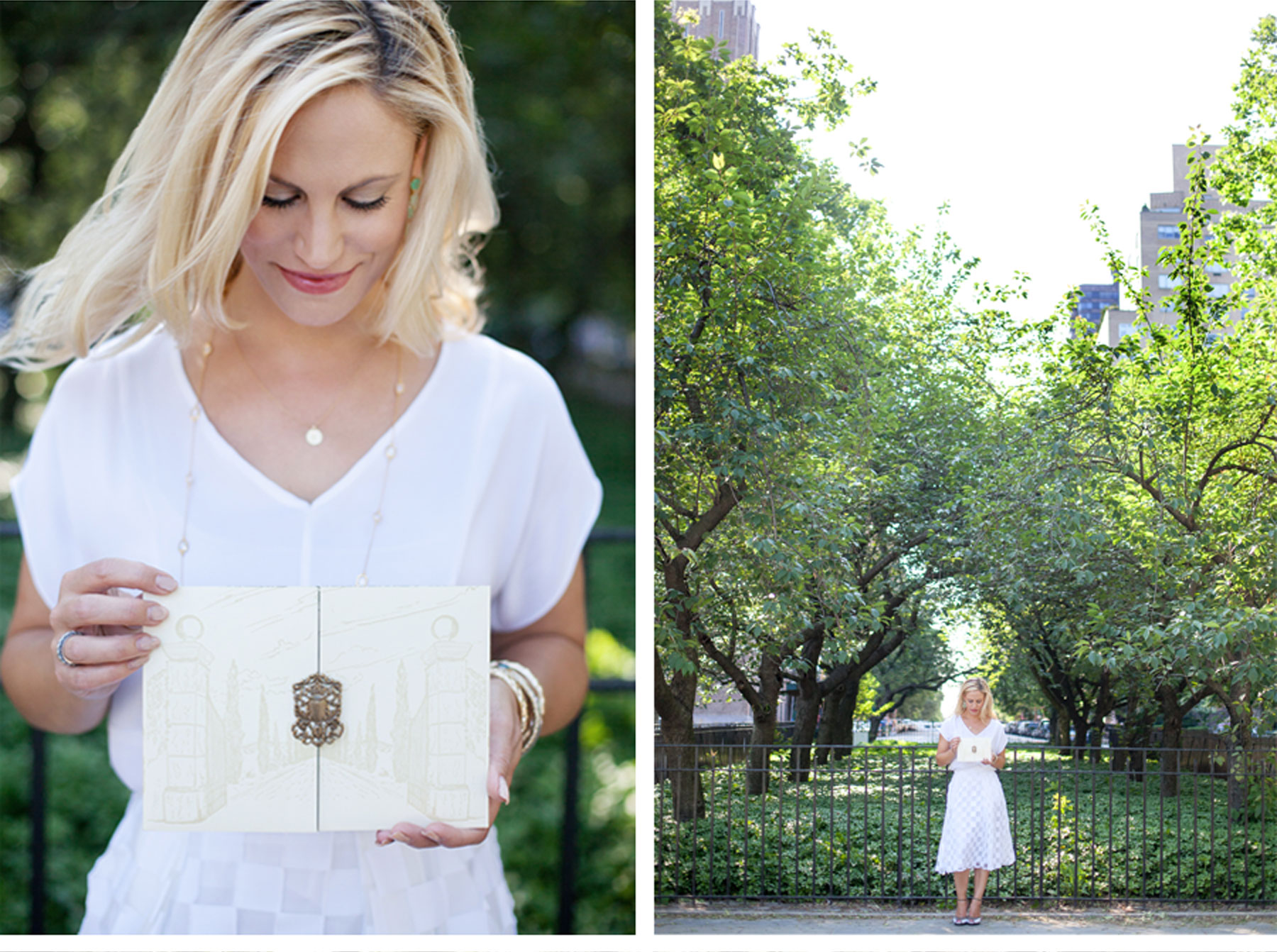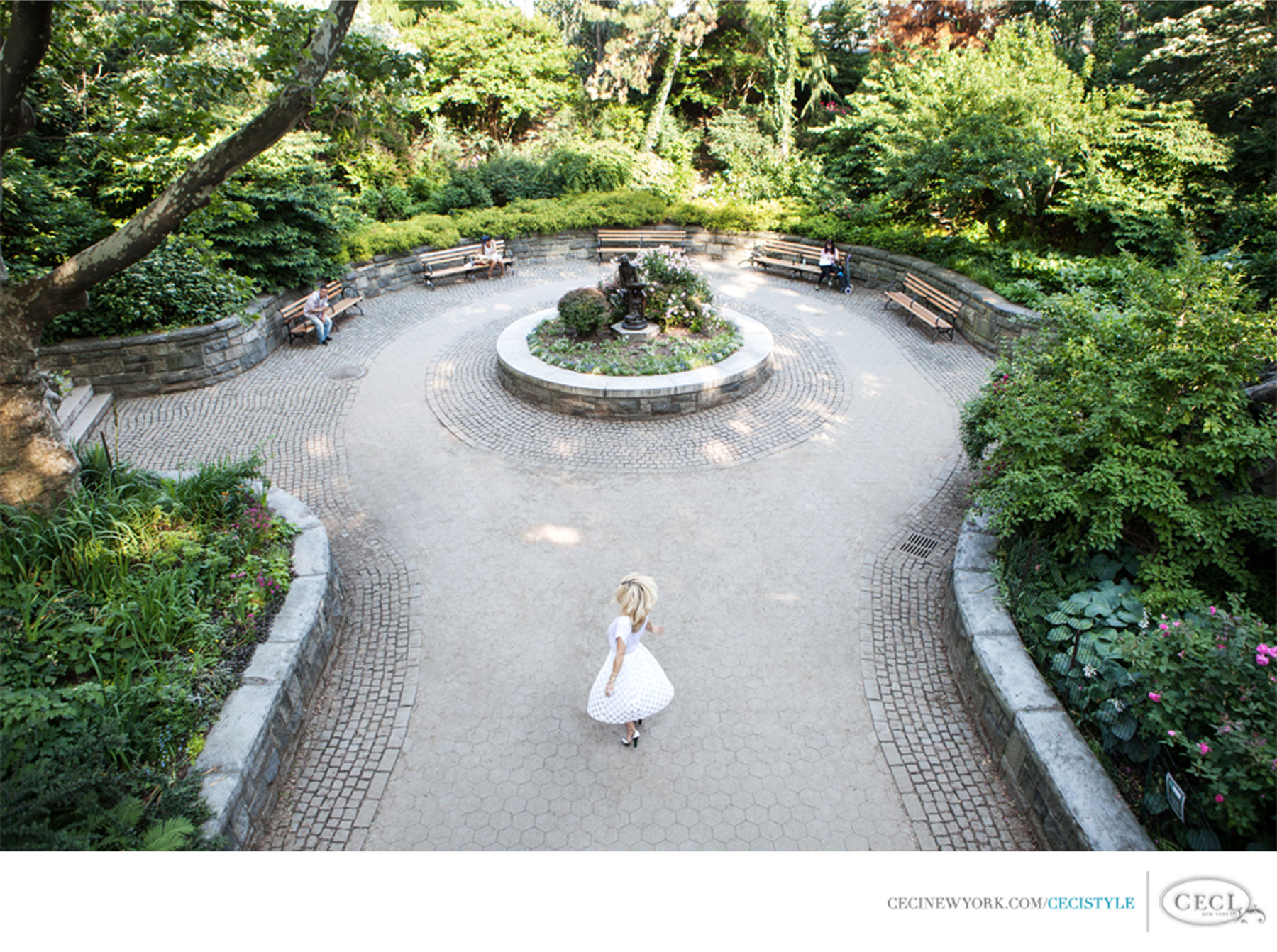 Photography by Maya Myers Photography. View the Creative Team in Behind the Scenes.
THE CREATIVE TEAM: Photography: Maya Myers Photography Dress: Milly Wardrobe: Bloomingdale's Necklace: Kate Spade Saturday and The Morgan Collection Bangles: Sequin Earrings: Kate Spade Rings: SRW Shoes: Cole Haan