V204: Savvy Style Advice - Susan, Real Bride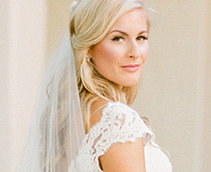 SUSAN Don't be afraid to think outside the box! And hire a trustworthy creative team who thinks the same way as you do and can bring your vision to life.
What It's Like to Be a Ceci New York Bride: Designing the invitations with Ceci Johnson and Ceci New York was one of my favorite parts of wedding planning. Ceci was able to capture the look and feel that I wanted for my invitations so effortlessly. There was no demand too great! She listened to my rambling requests and came up with the most perfect and stunning invitations ever - well beyond what I originally imagined.