V199: Savvy Style Advice - Lyn, Real Bride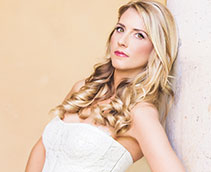 LYN Find an amazing wedding planner that makes the process fun and unforgettable. Focus on your vision, but be open to suggestions from trusted professionals.
What It's Like to Be a Ceci New York Bride: Ceci Johnson created a beautiful crest that symbolized our lives intertwining as husband and wife. Ceci and her team at Ceci New York are exceptional at what they do!