V196: Expert Style Tips - Wedding Design Tips from Jes Gordon of properFUN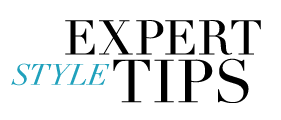 Wedding Design Tips from Jes Gordon of properFUN
Spaces: When it comes to design, work with the positive and negative spaces in the room. For instance, you can play with varying heights of floral arrangements and installations like we did on Lisa's tables. Also, since the reception was in a large ballroom, we chose a focal point to draw the eye to - right above the dance floor with a giant crystal chandelier for added visual impact.

Remembrance: Remember loved ones in a tasteful way. Many couples want to pay homage on their wedding day to those who are no longer with them. You can do this in an artistic, subtle, design-conscious way by creating a vignette and bringing in flowers or other elements to make it special. For Lisa, we created a table with orchids and framed family photos to give it the feeling of a lovely installation to be enjoyed by guests as they enter the ceremony.

Charity: If there's a nonprofit that's especially important to you and your fiance, it's always touching to work that into the design. This could be in the form of printed materials like programs or menus. Or, as in Lisa's case, you can put a note on the favors telling guests that a donation was made to a charity in lieu of pricey wedding favors. The bride was on the board of a nonprofit called Bent on Learning that provides yoga classes in public schools in NYC, so she included that information on the tags of her apple-pie-in-a-jar favors, pictured above.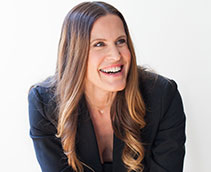 JES GORDON, PROPERFUN Jes Gordon lends her fun, fresh approach to every event undertaken by her company, properFUN. With Jes, you get experience, taste, and personal service, but you get lots of personality and fun as part of the package. Jes has created captivating corporate events for Target, Tommy Hilfiger, Nissan, Budweiser, Rowenta, Swatch, King World Media, and many others, and continues to dazzle brides and socialites alike with dream-like weddings and dazzling private affairs. See more at jesgordon.com.