V193: Expert Style Tips - Six Fail-Proof Ways to Make Your Wedding Timeless by Planner Jennifer Brisman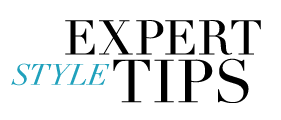 Six Fail-Proof Ways to Make Your Wedding Timeless by Planner Jennifer Brisman
If you're having fun, everyone else will too: Set your day up for success by building in special activities, moments or simply people that you know, without a doubt, will bring a smile to your face. Your light, festive attitude will be infectious and sets the stage for a great day.

Write your own vows: Even if you hate speaking in front of people or your religion provides a nice pre-written script, I encourage couples to push out of the comfort zone and go for it. This is your chance to make such a personal commitment to each other and really speak from the heart. It's irreplaceable.

If you're asked to give a toast, do your homework: Most people who are asked to give toasts at weddings fall into two categories: good and not-so-good speakers. If you're a good speaker, put some good time into the speech and lay on the charm. And if you're a not-so-good speaker, keep it short, sweet and sincere and pull the very best message or story you want to communicate. Either way, do your homework, prepare and make it original.

Do one or two things really, really well: In most cases, you're going to make a bigger impact by focusing on the top few items on your wedding priority list than by spreading the resources thin and trying to make every aspect amazing. Think about what's important to you and also what will have the most positive impact on guests' experiences.

Get guests involved: This can be as simple as assigning a cousin to be a guest book attendant, but also think about traditions and how you might put a different spin on them involving others. I once created a huppah (traditional marriage canopy) that the groomsmen walked down the aisle - closed like an umbrella - and then opened up into a dramatic silk canopy that the bride and groom stood beneath. Then, for added beauty, the bridesmaids put their bouquets into the four wooden branches after their trip down the aisle. Getting everyone involved in the choreography made it fun for them and also exciting for guests to witness.

It's a family matter: It's easy to get lost in the elements of planning, the visual components and the potential stress of the day. Of course your happiness is important, but also remember that it's ultimately about two families coming together for a very important purpose: celebrating your union and the start of a newly forged family. When we talk about timeless, it doesn't get much better than that!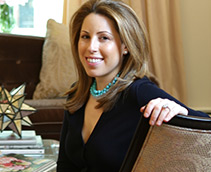 JENNIFER BRISMAN Jennifer Brisman is an event professional who produces social and corporate events, with a focus on grand-scale weddings. Jennifer has been featured in industry publications including Town & Country Weddings, Martha Stewart Weddings, Grace Ormonde Wedding Style, Brides, Modern Bride, Manhattan Bride, Inside Weddings and The Knot, just to name a few. She has also been quoted or spotlighted in The New York Times, New York Magazine, The Wall Street Journal, Hamptons, Gotham, Redbook and a host of other national publications. See more at theweddingplanner.com.