V191: Expert Style Tips - Tips to Plan a Dreamy Wedding by Michelle Knopman of MSK Event Planning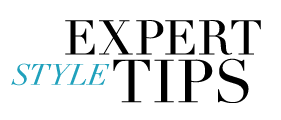 Tips to Plan a Dreamy Wedding by Michelle Knopman of MSK Event Planning
Let the design evolve: In planning your special day it is always helpful if there is a feeling or mood that you want to create. Once you know what that feeling is, let it evolve. The planner you are working with should know how to guide you, so be open to suggestions. It is definitely a process, but should be exciting and fun.

Start early: If you have time to plan this day, use it. Give yourself plenty of time to enjoy the planning and design process. There will always be something that takes longer to achieve than anticipated, for instance invitations, seating chart, custom linens, etc. The extra time will hopefully prevent any last-minute stress.

Originality is key: It is often stated that imitation is the greatest form of flattery. However, in planning an event, I don't find that to be the case. I never do the same thing twice. As a bride, make the event your own. You might have seen something at an earlier wedding that you would love to have at yours. Incorporate it in a way that represents you and your style. Once it has been done it is no longer original.

Trust your team: Vetting the team that will execute your day is so important. As a planner, I work with many resources. They are a team of people who I trust will carry out the day's expectations and always deliver above and beyond that which is anticipated.

On the wedding day…say namaste: On this special and wonderful day you have retained professionals who should be able to carry out a flawless event. Enjoy the day and enjoy each moment. Relax, breathe and let go of the reins (as much as you can)!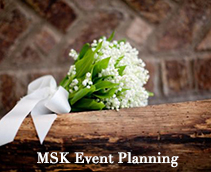 MICHELLE KNOPMAN, MSK EVENT PLANNING MSK Event Planning is a boutique wedding and event planning company serving the New York metropolitan area. With over 20 years in the business, founder Michelle Knopman is known for her expertise and one-on-one service. She also has an extensive floral design background and trained at Bronx Botanical Gardens, which allows her a unique ability to create beautiful events. Many of her clients are seen through from many life cycle events from bat mitzvahs to weddings, baby showers and more. Knopman prides herself on building long-standing personal relationships with her clients as well as within the creative wedding community. See more at mskevents.com.