V190: Savvy Style Advice - Rachel, Real Bride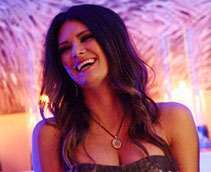 RACHEL It's ok to say "I don't" when it comes to traditions. I threw tradition and opinions out and chose a gown that screamed everything about me, the setting and the essence of the wedding I wanted to create.
What It's Like to Be a Ceci New York Bride: Ceci Johnson and her team are rock stars! From day one you are sucked into their fabulous world of design and creativity and confidently guided along each twist and turn. Then you reemerge back in the real world holding a stunning creation that promises to surpass even your wildest expectations.