V189: Expert Style Tips - The Creative Process of Illustrator Blair Breitenstein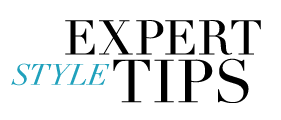 Art is very personal. There's something intangible (and a little magical) about art that speaks to you in a certain way. That was exactly what happened with illustrator Blair Breitenstein, a fresh young artist out of Seattle whose expressive fashion portraits caught my eye on Instagram.
In the spirit of this week's anniversary issue, Blair graciously hand-drew the three portraits of my husband Alan and me you'll see in Ceci Inspirations and our Ceci Style cover. If her style speaks to you, too, you can contact Blair directly to commission your own work of art – it makes a wonderful gift! Or, you can shop her collection of fun fashion-forward prints here on Etsy.