V182: Expert Style Tips - Five Tips for Planning a Wedding in Arizona from Laura Wright Events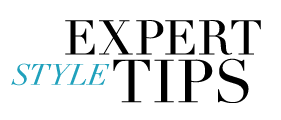 Five Tips for Planning a Wedding in Arizona by Laura Wright, Laura Wright Events
Greetings from the desert: Welcome your wedding guests with locally-sourced gifts that they can use throughout their stay. Anja and Ben gifted their wedding party with locally-made body lotions and mists that smelled of the Sonoran desert. Wedding guests also left with succulents to plant at home to remind them of their time in the desert.

Theme party: Themes unique to a destination can be fun, and in Arizona this may involve brightly-colored decor, a mariachi band and refreshing margaritas with locally-sourced agave. If you'd like your actual wedding to be more formal, consider what Anja and Ben did and offer this festive theme at your welcome party.

Guest comfort is key: Arizona's hot and dry climate can be a challenge for guests attending an outdoor wedding. Choose a ceremony time that allows guests to remain indoors during the hottest part of the day. Also consider providing cool beverages, parasols and fans as guests arrive at the ceremony.

Best foot forward: Offer a guided nature walk as an activity for your guests. It's something that most can participate in, and guests will appreciate the exercise and opportunity to learn about Arizona's rich plant and animal life from a native.

Desert canvas: Use the desert as your canvas as you design your wedding. Provide a view of the landscape, use colors that are drawn from bright desert flowers, or time things so that guests experience something special to Arizona such as a gorgeous sunset. It was in this way that Anja and Ben showcased the beauty of Arizona and shared the place they love with their loved ones.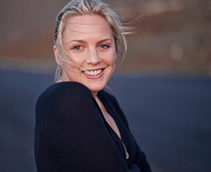 LAURA WRIGHT, LAURA WRIGHT EVENTS Laura Wright is principal of Laura Wright Events, a leading event-planning firm located in San Francisco. She enjoys planning everything from intimate 16-person weddings to 500+ person fundraisers for clients such as the American Cancer Society. Her clients benefit from her relationships with talented vendors and exclusive venues across the globe, her attention to detail, meticulous planning, and passion for perfection. Laura prides herself on her ability to listen to and understand her clients' wants and needs and to assemble the perfect team to transform their vision into reality. See more at laurawrightevents.com.