V181: Expert Style Tips - Iconic New York Wedding Photos from Fred Marcus Studio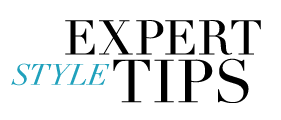 One of the best parts about New York City is its creative talent and rich artistic history. This week I'd like to introduce you to Fred Marcus Studio, a company that embodies both of those qualities to a tee. Fred Marcus, a self-taught photographer and German immigrant to New York, started the company in 1941 in the same Upper West Side studio that exists today (albeit it's a bit larger now!). The business was handed down to son Andy Marcus and grandson Brian Marcus, who graciously took an afternoon to share with me the ins and outs of this truly iconic New York City photography studio.
I asked Brian (who you may also remember from previous CeciStyle photo shoots – the Gatsby and Emerald Green issues are just a few favorites) to share a handful of standout wedding photos to get us all inspired – especially you newly engaged brides dreaming of a big city wedding. Come, enjoy, and take a trip around the city through his creative lens!
P.S. Want more photos to pore over? Don't miss Fred Marcus Studio's newly redesigned website at www.fredmarcus.com.