V177: Savvy Style Advice - Jillian, Real Bride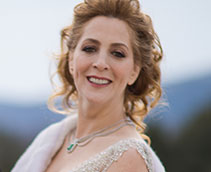 JILLIAN Use your imagination. Make sure your husband is included in the planning to make the wedding an expression of both of you. Don't forget to enjoy and stay present. Don't sweat the small stuff.
What It's Like to Be a Ceci New York Bride: Ceci Johnson and her team gave us a beautiful rendition of what we imagined and worked with us to make sure the invitation set the tone for our wedding celebration long before any guests arrived.