V171: Expert Style Tips - Types of Lace by Mark Ingram of Mark Ingram Atelier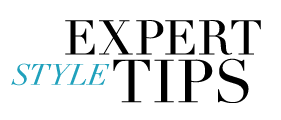 I'm so excited to take you behind the scenes with me this week as I visit my dear friend and go-to bridal gown expert Mark Ingram. Naturally, when I thought of a lace issue I thought of gorgeous designer wedding gowns, and Mark did not disappoint. Surrounded by dreamy gowns ranging from Vera Wang to Monique Lhuillier – as well as the amazing Marchesa he styled me in – I was on (a lace-filled) cloud nine!
After I stopped floating around his gorgeous uptown atelier, it was time to get down to business and get a true lesson in lace. An industry veteran, Mark had much to teach and showed me all the beautiful, delicate, and special fabrics. Here he's graciously shared four styles and the unique qualities of each one. I hope you learn something new, or at the very least enjoy looking at the lace as much as I did.
To make an appointment with Mark Ingram Atelier, please visit markingramatelier.com or call (212) 319-6778. I can tell you from personal experience that Mark and his talented team will have you walking on air!