V168: Expert Style Tips - How to Make an Original Kid's Birthday Cake by Elisa Strauss of Confetti Cakes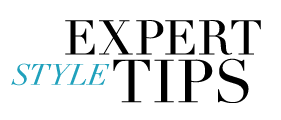 I have a confession to make: I am not a baker. Usually the best I do is a Betty Crocker mix. But this week I'm here to tell you that whether you're an expert baker or just someone who, like me, tends to go the store-bought route more often than not, you need to meet Elisa Strauss of Confetti Cakes.
Elissa recently launched a new YouTube series called Mixing-It-Up, where she walks you through the steps of creating fun, unique sculpted cakes – everything from chic designer purses to animals and creatures of all kinds, like this super cute little monster she came up with for Mason's birthday.
As a relative baking newbie, I was a bit intimidated when she invited me to come help her craft this cake. But it actually was easier than I thought and so entertaining, to boot! Elisa's playful, energetic personality will keep you engaged, plus guests will go crazy for your cool custom design. I know mine did!
I was absolutely amazed (and hope you will be too) at Elisa's ability to truly bring my illustrations to life in cake form. Check out our creative process in the photos and video below, and be sure to visit Elisa online at www.confetticakes.com to get inspired to make your own!