V162: Expert Style Tips - Creating Cohesive, Personal Wedding Details from Patti Gehring Signature Weddings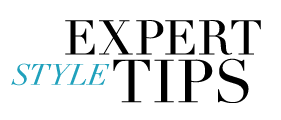 I've been talking about the concept of a wedding brand for quite some time, so it's always such a treat to see when talented event planners actually bring the idea to life on a couple's wedding day. Patti Gehring did just that with Amy and Michael's elegant affair.
Amy's stunning oval engagement ring inspired many elements of the wedding, starting with her custom watercolor invitations. Ceci New York designed a personalized logo for the couple that was then used throughout the wedding, from the wedding paper suite to the gorgeous white dance floor and lighting projected on the outside of the venue! Patti very clearly has an eye for making all the pieces come together beautifully, which is why I asked her to share a few tips that you, too, can use on your big day. My favorite is #4 where she suggests an alternative to the traditional corsages for moms - what a thoughtful surprise! Read on for ways to create your own unique wedding brand that will have guests saying "wow."