V157: Ceci Inspirations - La Vie en Rose
LA VIE EN ROSE
When it comes to flowers, the most romantic of all is the rose. So it won't surprise you to hear that this week's muse, Marie, chose her wedding date to coincide with the time when the roses around her parents' summer home would be at their peak. It's a simple idea with stunning results.
Naturally, the bride's love of roses was the inspiration for our invitation design, and we loved incorporating the theme in a soft, stylish way throughout the laser-cut sleeve, letterpress details and envelope flaps. As you'll see below, the event itself bloomed into an absolutely gorgeous wedding, all captured by the talented Christian Oth Photography team. To find out how you, too, can add similarly romantic touches to your nuptials, read on for tips from Carrie Sartor, director of East Coast planning at Lyndsey Hamilton Events, who put together Marie and Doug's rosy day using a beautiful soft pink and gray color palette.
The whole splendid affair had me humming Edith Piaf's "La Vie en Rose," which means seeing the world in a rosy light, and we decided to have fun translating this concept for our cover. Flower pro Jacqueline Elfe did such a wonderful job designing our dreamy pink rose background, we wanted to give her an especially big shout-out. Thank you, Jacqueline!
Last but not least, I'm taking you along on my recent journey to luxury wedding conference Engage! at the Biltmore Estate. Reminisce with me and discover some terrific tips from this amazingly creative get-together of talents from all over. You won't want to miss all the fun details!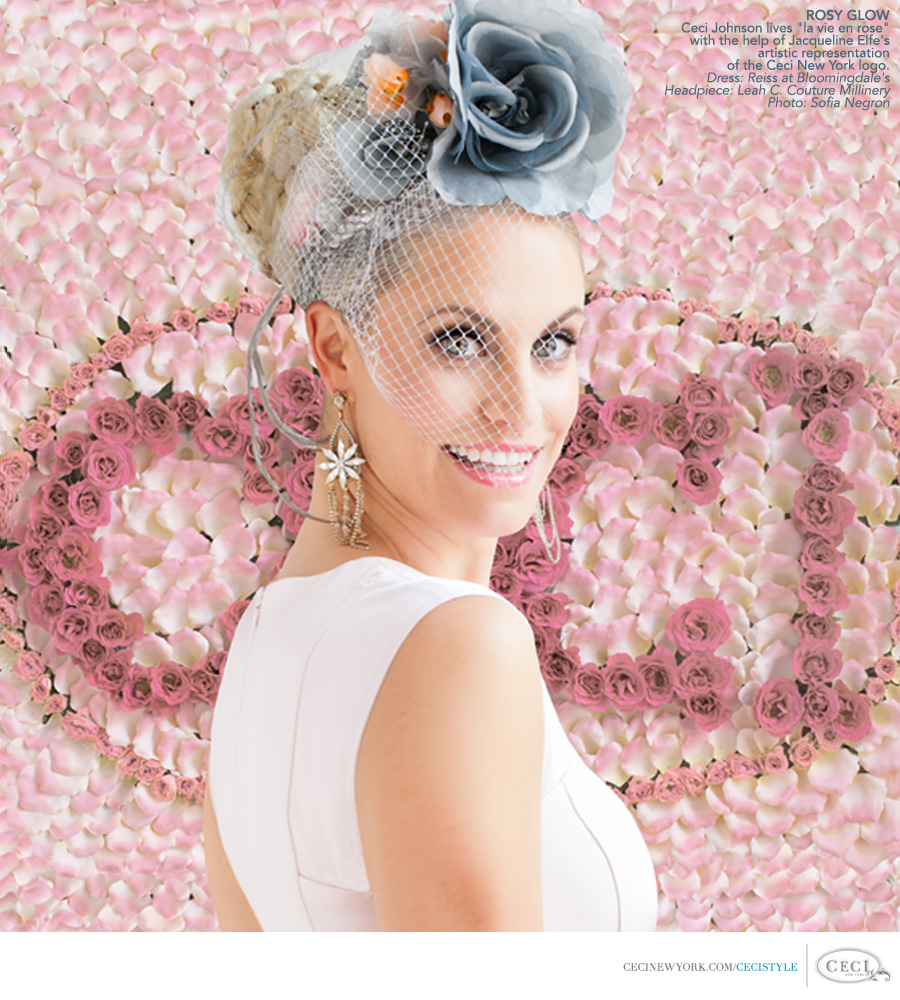 Photography by Sofia Negron Photography. View the Creative Team in Behind the Scenes.
THE CREATIVE TEAM: Photography: Sofia Negron Photography Hair: Jerami Brown Makeup: Sharon Becker of SB Beauty Dress: Reiss at Bloomingdale's Earrings: Kristin Hayes Jewelry Headpiece: Leah C. Couture Millinery Floral Design: Stellar Style Events