V156: Expert Style Tips - Hot Rods from Throttle Jockey Originals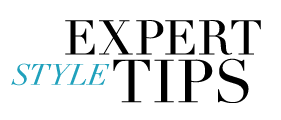 I always love a personal story and this week's is twofold.
I first met Jeanine and T.J. when they came to the Ceci New York studio to order their vintage glam invitation set. As you can see from the wedding that unfolded several months later, this is a couple with a wonderful and uniquely creative style. What caught my eye was the sleek blue hot rod that was a part of their retro-inspired celebration.
As it turned out, the groom actually owns and operates a hot rod shop in Long Island and was gracious enough to let me borrow the car for the cover shoot of this week's magazine. When he arrived, I couldn't believe it – the model was the exact same 1929 Ford Model-A Roadster that my own dad owned. Seeing it was so nostalgic and powerful for me. It brought back so many memories of my childhood with my dad and his hot rod adventures – I literally had tears in my eyes! It was just one of those moments where everything comes full circle.
If you, too, are passionate about hot rods, I hope you'll check out T.J.'s shop, Throttle Jockey Originals. He will certainly take good care of you.