V152: Expert Style Tips - Tips for Selecting Linens by Youngsong Martin of Wildflower Linen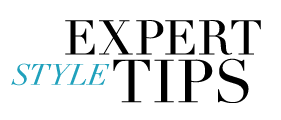 Tips for Selecting Linens by Youngsong Martin of Wildflower Linen
Design the event around your personal style: Start with your personal style and design an event that reflects the things you love most. Whether that's a color, a sparkle, or even a place, your linens can share those passions through design and texture without overpowering the event.

Use layering and dimensions: When selecting your linens, think of layering and using dimension to create ongoing surprises for your guests. The more layers to the design, the more luxury for those to enjoy!

Linens as the foundation of the color palette: Your linens should be the anchor for the color in the room. Consider the palette you want to work with and mix and match throughout your tables so that a flow is created that breaks up the large amount of tables and chairs guests will walk into.

Be glamorous: Don't be afraid to be glamorous! Using sequins, faux furs, lace overlays and other unusual accents – even if it's only for your sweetheart, head or cake tables – will enhance the environment and therefore the atmosphere of your event.

Reflect your location: Let your linens reflect your location. If you're on the beach, burlap can be appropriate. If you're in the city, a bold color or adding an accent to the fabric might work best. Let the linen speak for your event and use it to show your guests all you love about your location.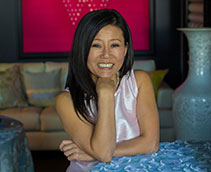 YOUNGSONG MARTIN OF WILDFLOWER LINEN Youngsong Martin is the dynamic entrepreneur and fashion designer behind the high-style luxury linen rental firm Wildflower Linen. Synonymous with luxury style, her products and designs have graced the tables, chairs and décor of events at the White House, the Governors Ball at the Academy Awards and Vanity Fair after-parties. With a client list that boasts such entertainment superstars as Oprah Winfrey and Elton John, Wildflower Linen has become the trendsetter for color, pattern, and special event fabric design. See more at wildflowerlinens.com.