V147: Expert Style Tips - Get Great Summer Hair with Tips from Sherry Heart, Head of Hair, HBO Girls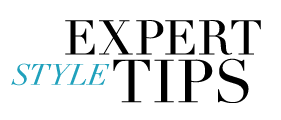 Raised in Southern Califonia, I'm naturally inclined toward easy, beachy hair and am constantly on the lookout for styles that look polished but are quick for running around on hot summer days in the city. So I could not have been more thrilled when hair-stylist-to-the-stars Sherry Heart came by the studio this week to show us a few tricks!
We stole Sherry away from her current gig working on Season 3 of the HBO series Girls as Head of Hair (yes, that's her official title!) to style some looks inspired by the cool, free-spirited vibe of the show on three ladies from our office. The best part is that these styles are super easy to re-create at home with great products like Bumble and Bumble's Surf Spray that she used on my hair – I didn't even know there was such a thing!
I must give extra kudos to Sherry – she was just so professional, creative and fun to be around. And, listen up ladies: She also does weddings! Just think – you can have the same hands that have styled Julianne Moore, Julie Bowen and Lena Dunham for your big day.