V146: Savvy Style Advice - Sarah, Real Bride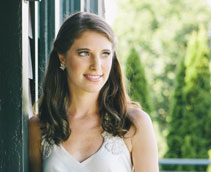 SARAH Make sure to have fun. There are so few moments in life where you have everyone you love in one place – enjoy it!
What It's Like to Be a Ceci New York Bride: Designing our invitation suite with Ceci Johnson was my favorite part of the wedding planning process! I loved being able to work with the team from the ground up to create themes, brainstorm ideas, and implement our vision. A large portion of wedding planning has to be done within the parameters based on the guest list or time of year or location – but this was one experience where we had complete creative freedom.