V146: Expert Style Tips - Go 1920s Glam with Wedding Weekend Looks by Julie Sabatino of The Stylish Bride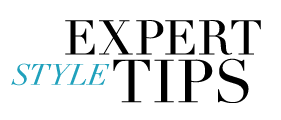 Want to know the secret behind the dramatic fashions on this week's cover? Well, her name is Julie Sabatino, owner of The Stylish Bride, and her personal styling services are not to be missed. Julie took my ideas and truly brought them to life in the form of beautiful clothing choices, helping me channel Daisy Buchanan's 1920s flapper style.
Julie did such a great job on the cover that I asked her to share even more of her styling expertise by putting together three wedding weekend looks for the Deco-inspired bride. The fashion of that era was so irresistibly chic, it's hard not to fall in love with all the glamourous details. How fabulous is this Marchesa clutch or this Naeem Kahn cocktail dress?
Whether you're a bride planning to dress Deco or not, Julie is the go-to gal to help you style your whole wedding weekend. To learn more about her complete personal shopping services, head over to www.thestylishbride.com.