V145: Expert Style Tips - Expert Q&A: Seven Questions with Brian Marcus of Fred Marcus Photography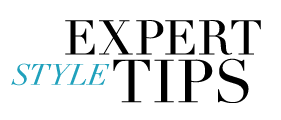 If you have kids, you also probably have about a thousand iPhone photos of them (I'm definitely guilty of this!). But how many true portraits do you have to document important milestones? Maybe you've considered hiring a professional photographer but never pulled the trigger?
If so, it's time you meet Brian Marcus of Fred Marcus Photography, widely regarded as one of the very best in the business with a robust three-generation family history of professional photography in New York City.
Brian shot the cover of this issue and was a complete natural working with my son, Mason. From the moment we walked in he was "on," making everyone feel comfortable, setting up poses and goofing around with Mason to be sure he got the best shots. Most importantly he was extremely efficient, professional and got great results – we were in and out of his studio in an hour! What parent can't swing that?
Read on for my recent Q&A with Brian, and of course don't miss his full portfolio of work at fredmarcus.com.