V143: Expert Style Tips - Wearing Flirty False Lashes is Easier Than You Think with Winks by Georgie Beauty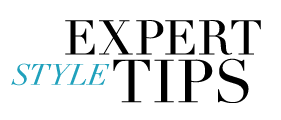 Time for a spring beauty pick-me-up? Allow me to introduce you to Abbey and Megan Allen of Georgie Beauty. This dynamic duo is on the forefront of the easy-to-apply false lash trend. In a few short years, their line of natural-looking lashes, which come with a chemical-free adhesive, got picked up by Neiman Marcus, Nordstrom and Lord & Taylor to name a few.
I absolutely love wearing fake lashes, but in my mind this was a luxury reserved for special occasions and photo shoots. Not so, say the Allen sisters. Their cute compacts and simple directions make it possible to wear false lashes - yes - EVERY day! And, they are re-usable if stored correctly. Say hello to Winks by Georgie – and having lovely lashes this spring!